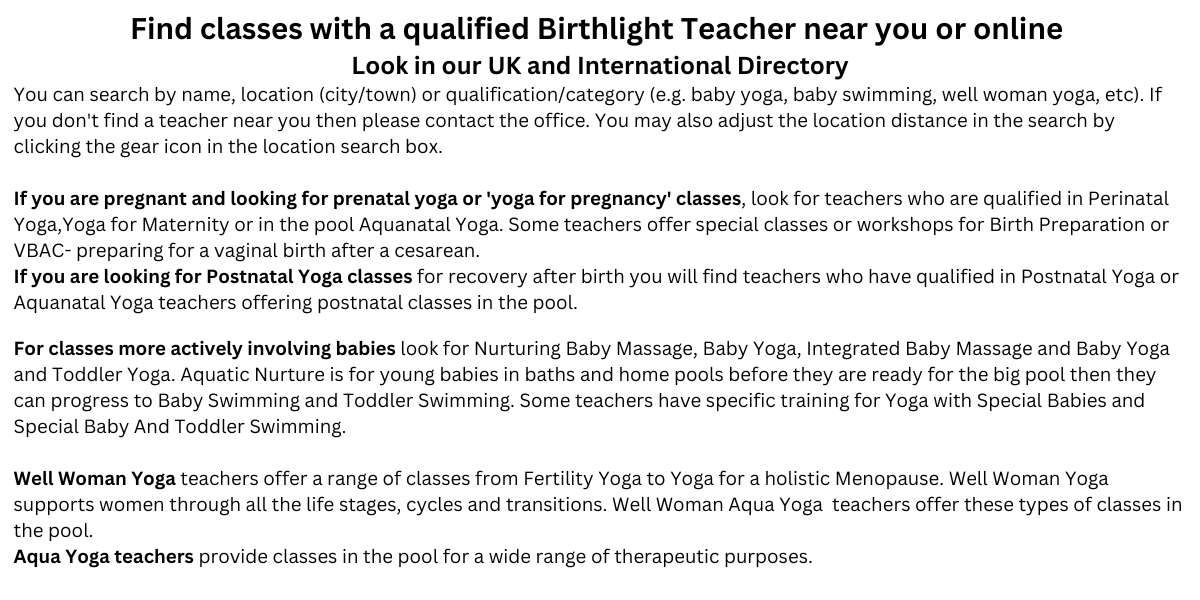 Earlham Grove, London E7 9AB, UK
55 Sprowston Road
England
E7 9AD
GB
Pre Natal Yoga
These pre-natal yoga classes are perfect for 'mums-to-be' from 12 weeks onwards.
The gentle yet effective approach of these classes aims to internalise the practices and techniques in order to build a body memory that can be called upon with ease, instinctively in daily life, during labour and beyond.
Pregnancy yoga benefits include:
Increase awareness in body, breath and postural changes.
Expanding breathing capabilities in order to breathe for two, assist during labour and birth.
Pelvic awareness (unfold range of movements and as foundational support for the body).
Tone and release pelvic floor muscles in preparation for labour and beyond.
Boost energy and reduce fatigue.
Increase resilience and ease tensions in both body and mind.
Yoga for common pregnancy issues: pelvic girdle pain, encouraging baby into optimal birthing position, better sleep, etc.
Restorative yoga for mums to be & yoga nidra
Postnatal Yoga (without Baby)
Nurturing Gentle Yoga class for Mothers. From 12 weeks onwards and up to any time postpartum.
Open to anyone who'd like to reconnect to body, mind and with other local Mothers.
For those interested in Mum and Baby Yoga (Postnatal with Baby) we are resuming classes in September 2021.
Postnatal Yoga with Baby
Nurturing class for you and your baby. Take some time out to
relax, recuperate, re-strength and meet other mums while your
baby relaxes with you in a safe environment.
Please see our website for full details (link listed above)