Our Mission
Our pioneering teacher-training courses in yoga nurture the well-being of women, babies and new parents.
We share our specialist knowledge in water and land-based yoga practices to support positive early experiences of pregnancy, birth and parenting for the long-term health and happiness of families worldwide.
Birthlight's teacher-training courses are trusted and world-renowned. Whether you are an existing healthcare practitioner, company or someone seeking a meaningful new career – we have a training course for you.
Our Network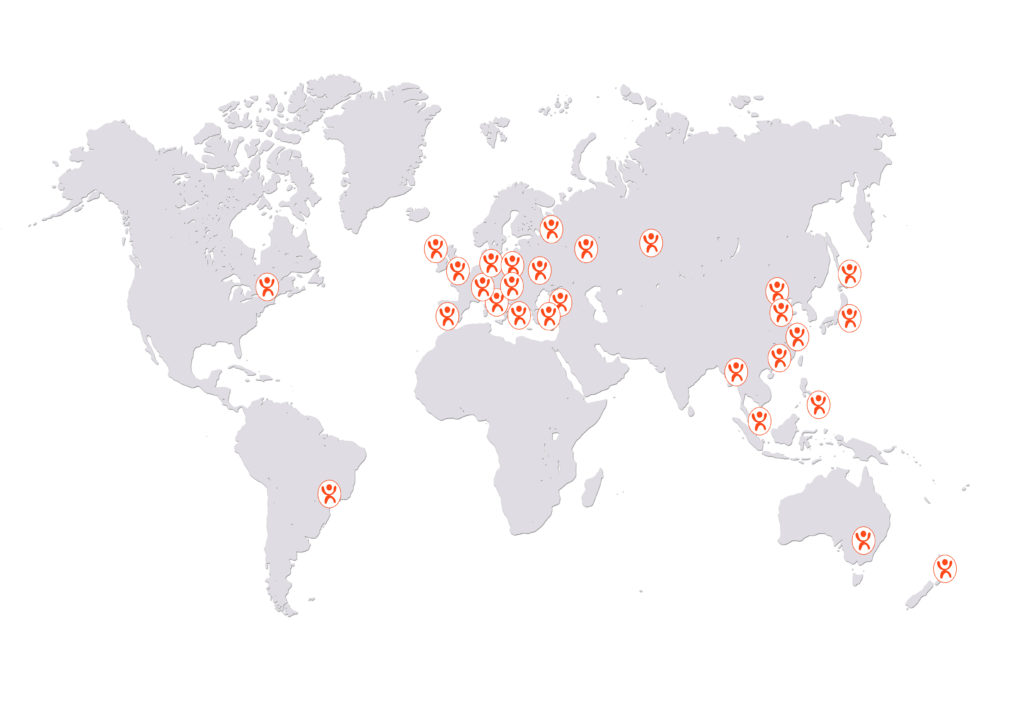 The yoga teacher-training programme we offer is energised by research, experience and pure joy in what we do. Our graduates in 45+ countries form a global network of the best certified teachers in both the public and private sector. This includes yoga teachers, midwives, swimming teachers, nurseries, GP's, midwives, physiotherapists, paediatricians, obstetricians, companies, researchers, new parents and more.
As Birthlight-certified yoga teachers, the long term impact of this rewarding and important work is – what we call, "expanding spirals of joy" for women, babies and new families worldwide.