Check Out Our Training Areas
We train people in the following six areas of yoga in order to nurture new life ….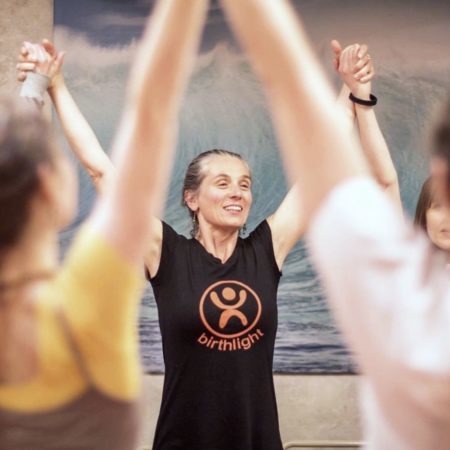 Perinatal Yoga
Birthlight's perinatal yoga teacher trainings (also known as Pregnancy Yoga) offer original adaptations of classic yoga practices for women from pre-conception through to the postnatal year. Yoga is deployed holistically to enhance women's body and mind transformation throughout maternity. We train both yoga teachers and maternity professionals. Nurture, calm strength and balance are our priorities.
Aqua Yoga
Birthlight Aqua Yoga offers the most comprehensive set of adaptations of classic yoga practices in water.  Aqua Yoga makes the yoga benefits of relaxed stretches, strengthening, full breathing and mindfulness accessible to all in water. Certified teachers are equipped to provide this safe, effective and enjoyable form of exercise to pregnant women, seniors, those for whom land yoga is not suitable, those in good health looking to retain this and those wishing to add yoga to their swimming or swimming to their yoga.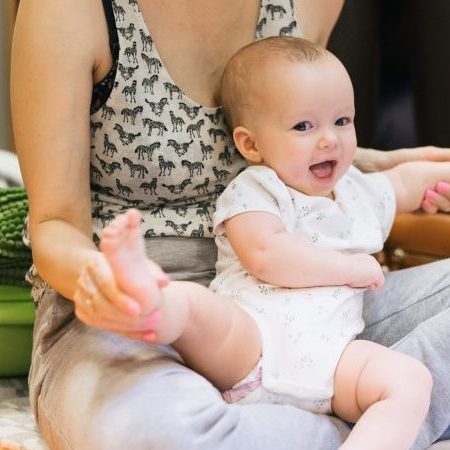 Baby Yoga
The Birthlight Baby Yoga Training area integrates touch and movement from birth through the early years.  Promoting positive parent-baby interactions is key to the wellbeing of families and communities. Baby Yoga offers the physical activity that babies need but often lack in our 21st century global urban lifestyle, at home and in community groups, nurseries and care units.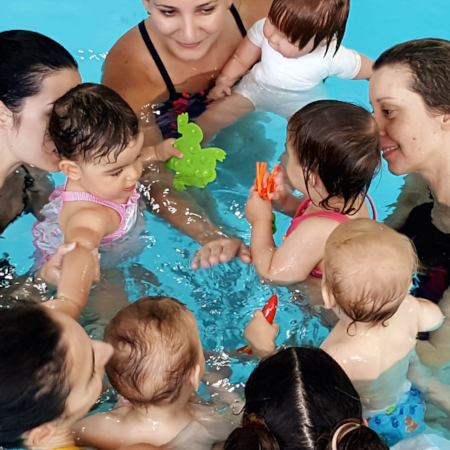 Baby Swimming
In ways that remain unique, Birthlight combines interactive enjoyment in water and foundations of unaided swimming for infants aged two months to 4 years with their parents. Submersion is not taught as a specific element of baby swimming but through techniques of minimal support of babies. Very gentle moves in the early "in arms" phase are conducive to each baby's discovery of their water balance. This baby-led and water-led approach involves a process of unlearning by parents that is both challenging and rewarding. We call it 'Water Parenting'.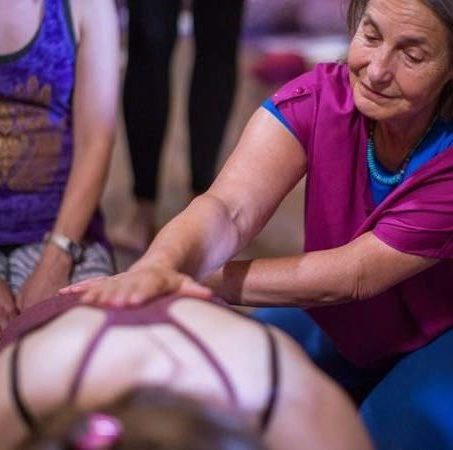 Well Woman Yoga
In continuity with Perinatal Yoga, Birthlight Well Woman Yoga helps women to address common conditions pre & post childbirth and to actively enhance their vitality. Teachers are trained to empower women with therapeutic yoga integrated in their daily lives at all stages of the reproductive cycle and beyond. Wellness, living with ease and joy, and healing are magical but not mysterious: a path of practice, in an inclusive circle of friends, opens the way.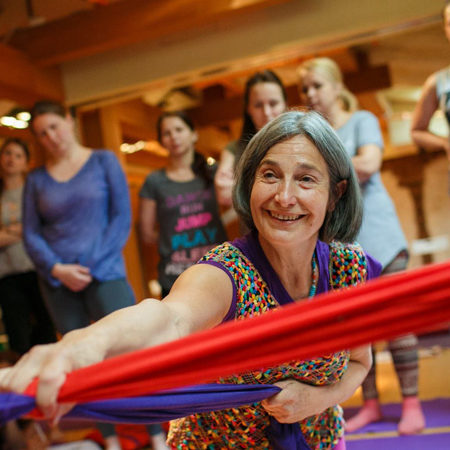 Bespoke Courses
Various courses included here are corporate courses, NHS courses, and many more.
In the last 30 years, Birthlight has offered a wide range of in-house trainings for a wide range of providers. Birthlight can come to you for in-house and corporate trainings.