18t Vaillantlaan
Den Haag
Zuid-Holland
2526 HZ
NL
Welcome to the Birthlight Worldwide Teachers Directory. The directory can help you locate a qualified Birthlight teacher near you. Select your "Category" (the kind of class you are looking for e.g. baby yoga). Then in the "Enter a location" box enter a postcode or city and click on the wheel/gear icon to enter the radius of your search (how far and wide you want to search around that city - e.g. 70km). Finally click the search icon.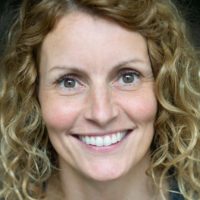 Haarlem, Netherlands
42.37 km
Glow Mama | zwangerschapsyoga (Pregnancy Yoga)
Zwangerschapsyoga is een fijne manier om in beweging te blijven tijdens je zwangerschap. Het helpt je om in balans te blijven tijdens deze bijzondere periode en bewust stil te staan bij het wonderlijke proces van nieuw leven in je buik.
Tijdens de 'Glow mama!' lessen oefen je om je rust te vinden, je te concentreren op je ademhaling en bouw je kracht en stabiliteit op. De yogahoudingen zijn aangepast op de zwangerschap: er wordt rekening gehouden met je groeiende buik en alle andere fysieke veranderingen.
Vanaf je 12e zwangerschapsweek kun je bij Glow Yogastudio met de zwangerschapsyogalessen starten. De lessen zijn doorlopend en je kunt de lessen volgen tot aan het eind van je zwangerschap. De lessen zijn voor iedereen toegankelijk met of zonder yoga-ervaring.

Lestijden zwangerschapsyoga
Maandagavond 18:45 – 20:00 (NL)
Woensdagochtend 10:15 – 11:30 (NL)
Woensdagavond 18:30 – 19:45 (English spoken)
Vrijdagavond 18:45 – 20:00 (English spoken)
Kosten
Eenmalig gratis proefles
10 rittenkaart: 135 euro (6 maanden geldig)
5 rittenkaart: 70 euro (3 maanden geldig)
Een losse zwangerschapsyogales is 17,50 euro.
Jonger dan 21 en zwanger? Jonge moeders mogen gratis lessen volgen bij ons. Email ons even om je hiervoor aan te melden.
Lid bij Glow? De lessen vallen binnen de Glow abonnementen (dus je hoeft niet extra te betalen om te kunnen deelnemen aan de 'Glow mama' lessen).
Sommige zorgverzekeraars vergoeden (gedeeltelijk) zwangerschapsyoga! Het is zeer de moeite waard om dit even te controleren. Bij aanschaf van een rittenkaart, krijg je van ons een factuur die je kunt inleveren bij je zorgverzekeraar. Wij voldoen aan alle eisen die verzekeraars stellen.

Glow Mama & Baby (Postnatal Yoga)

Vijf wekelijkse lessen voor na je bevalling voor jou en je kindje (vanaf 4 weken tot 6 maanden na de bevalling). Maximaal 10 deelnemers.
Glow Mama & Baby is speciaal voor vrouwen die net een kindje hebben gekregen. Opeens is je leven anders. In de periode die achter je ligt, is er een hoop veranderd. Zowel lichamelijk als geestelijk. De Glow Mama & Baby lessen helpen bij het vinden van een nieuwe balans en ondersteunen lichamelijk herstel.
In de lessen besteden we aandacht aan het versterken van de bekkenbodem, buik, onderrug en benen. Daarnaast doen we oefeningen die de schouders, bovenrug en nek ontspannen en soepeler maken. Dit gebied wordt door het vele tillen en dragen van je kindje, maar ook door het voeden van je kindje, zwaar belast waardoor het stijf kan aanvoelen.
Je kindje ligt tijdens de les gezellig bij jou op je mat en kan meekijken, slapen of meedoen terwijl jij dichtbij hem/haar bent. Voel je vrij om tijdens de les je kindje te voeden of te troosten. Alles mag, niets hoeft!
De laatste les van de cursus staat in het teken van Baby Voetreflexologie. Gebaseerd op het boek en lessen bij Floor Tuinstra: 'Masseer de kwaaltjes van je kindje in 1 minuut weg'. Baby's ondervinden al snel resultaat van de reflexologie en gaan beter slapen, hebben minder tot geen krampjes, zitten lekkerder in hun vel en produceren weer volle luiers!
Ook bereiden deze lessen je goed voor op de reguliere yogalessen.
Details:
Elke maandagochtend
Tijdstip: 10:45 – 12:00
Docent: Martine Bruin
Prijs: 18 euro voor een losse les, 59 euro voor 4 lessen.
Maximaal aantal deelnemers: 10
Handig om mee te nemen:
Verschoonmatje/kleedje, dekentje of wrapper voor je kindje, luiers, speentje, voeding, speeltje en schone kleding voor je kindje.

Glow Mama & Partner | Voorbereiding op de bevalling (Birth Preparation)
De Glow Mama partnerworkshop bereid jou samen met je partner voor op de bevalling. Jullie krijgen samen inzicht in het verloop van de bevalling en tips om de bevalling zo goed en zo ontspannen mogelijk te laten verlopen.Tijdens deze workshop worden de volgende onderwerpen behandeld:
De werking van de baarmoeder en spieren




Hormonen




De rol van de partner




De fases van de bevalling




Houdingen tijdens de bevalling




Ademhalingsoefeningen (geen zorgen, we gaan niet puffen!)




Massage-oefeningen tijdens de zwangerschap/bevalling




Geboorteplan




Eerste contact met je kindje




Kraamtijd
De partnerworkshop is voor jou en degene die bij jouw bevalling aanwezig is. Dit kan je partner zijn, maar bijvoorbeeld ook je moeder, zus of vriendin zijn.
Deze workshop kun je ook volgen als je geen zwangerschapsyogalessen hebt gevolgd, of deze ergens anders hebt gevolgd.
Deze workshop kan ook op afspraak als privé workshop geboekt worden (alleen samen met je partner). Mail naar info@glowyogastudio.nl voor prijs en aanmelding.
Details
Deze workshop wordt op zaterdag of zondag gegeven – check de website voor de data.
Tijdstip: 15:00 – 17:30 uur
Kosten: 59 euro per duo (Glow leden/'Strippenkaart') | niet-leden 69 euro per duo