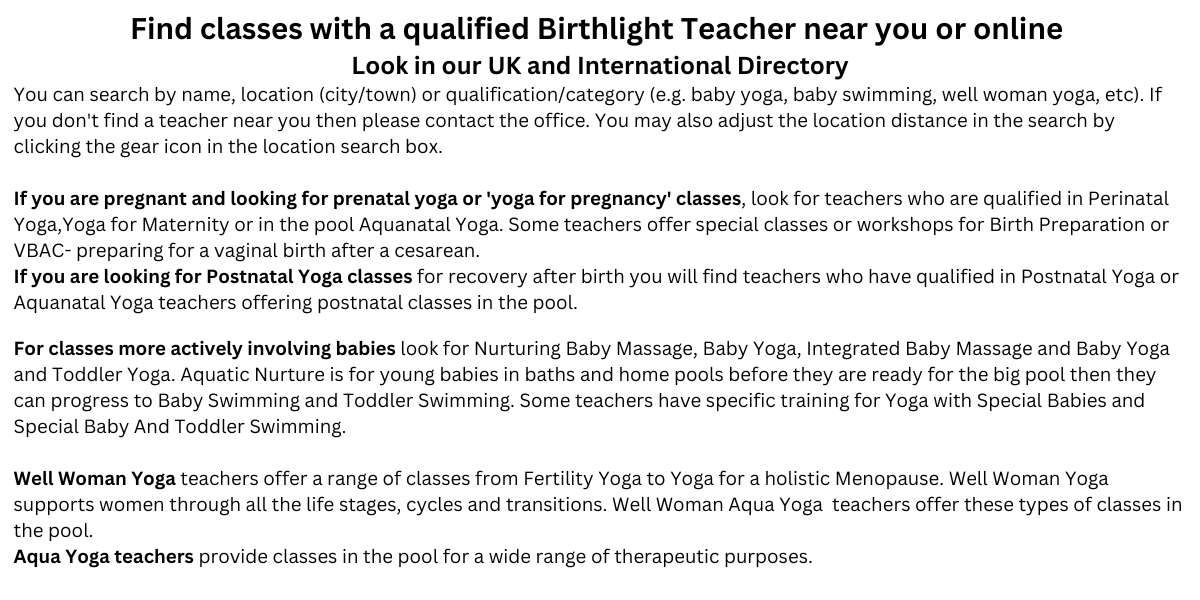 Paxman Road, King's Lynn PE30 4NE, UK
11 Paxman Road
England
PE30 4NE
GB
Louise A Whitehead – Owner of Babies at Ease – International Association of Infant Massage (IAIM) Baby Massage Instructor, Birthlight Baby & Toddler Yoga Instructor.
I have worked within early years sector for over 20 years, in primary schools, playgroups, nurseries, a children centre and currently working part time as a Family Support Worker in the new Early Childhood and Family Service (Kings Lynn & West Norfolk).
I 'm married with two children an 11 year old daughter and 8 year old son, so they keep me busy when I'm not working.
My highest qualification I hold is a BA Hons in Early Childhood Studies, I'm DBS checked and hold an up to date Paediatric First Aid Certificate.
When my children were born I really wanted to attend some baby yoga sessions. I could not find any in West Norfolk. So, when I had the opportunity to gain some training I jumped at the chance! I travelled to London and completed a 3-6 mth baby yoga course for 2 days and then went back a few months later to complete a 6-12mth baby yoga and toddler to preschool yoga for 4 days. I have been International Association of Infant Massage trained for 5 years and have loved every session since then.
So 3 years ago I started Babies at Ease.
Below is a short explanation of Baby massage and Baby yoga.
Baby massage – The IAIM baby massage course draws from both the Indian and Swedish massage traditions as well as incorporating principles from yoga and reflexology. The sessions teacher care givers a sequence of rhythmic stokes and soothing holds which have been developed and refined over many years. The four main area of benefit are Interaction and bonding, relaxation, relief, stimulation. Massaging your baby provides a wonderful opportunity for expression your love, whilst meeting the high need for touch and affection that is do essential for the healthy development of all babies.
Baby yoga – Birthlight baby yoga sessions are inspired from the approach of the Peruvian Amazon native people and some traditional techniques used with infants in India. The years of experience of the founder of Birthlight Fancoise Freedman and research underline the integrated set of exercises presented in these courses. Babies have an open hearts and minds and are ready to embrace new experiences. They are eager for communication and interaction. Their bodies are flexible and unfolding. Yoga provides the stimulation of touch, movement and rhythm as well as the stillness of deep relaxation. The loving handling of babies during yoga sessions and the shared enjoyment of the experience for both carer and baby promotes early bonding and creates a secure and happy foundation of well-being. Baby Yoga opens our heart to allow energy to flow and communication to develop between carer and baby.
Toddler Yoga – Birthlight toddler sessions are about stretching, moving and relaxation together and have been developed from the firm foundations in baby yoga. Toddler yoga offers a whole new experience of fun for the young child and the moves and sequences offers support in every area of their development, physical, cognitive, social and emotional. Children learn through their senses, enjoyable and meaningful activities are remembered and help establish patterns of learning and an understanding of the world around them. In toddler Yoga we being to use stories and imaginative games, often inspired by the children themselves. The sessions offer a wonderful opportunity for family bonding, making new friends and support every area of development. Toddler yoga is a combination of baby yoga approach for toddlers and pre school children. Using songs and rhymes alongside movement and stretching, the sessions are designed to support the transition from babyhood to independent movement. Children and their carer are brought together in an holistic, yoga based experience.
Please come and join me !!!
Love Louise x