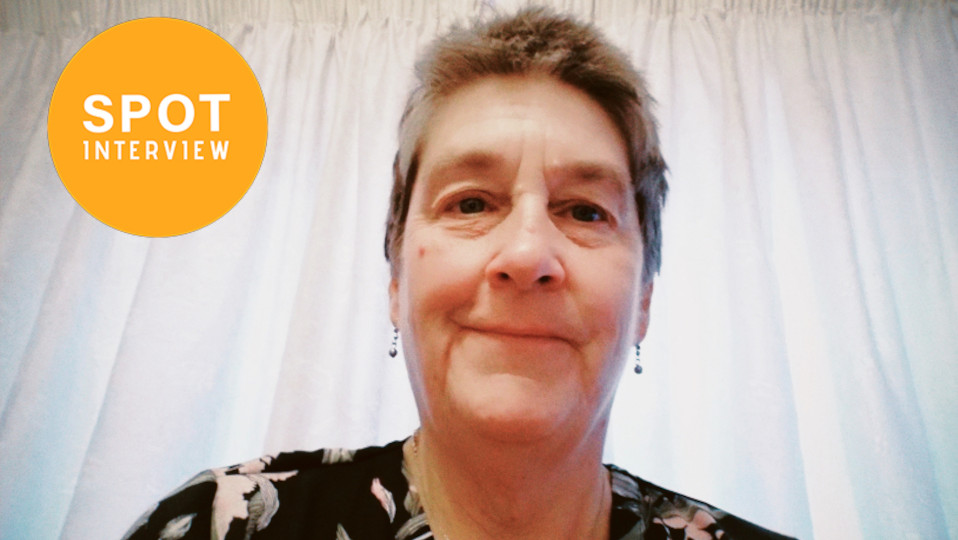 ---
Dianne Garland is an international speaker having travelled and taught in all corners of the world, including India, China, America, Europe and the UK. In 2005 she launched her company Midwifeexpert.com. She can be contacted to book either classes or discuss availability via dianne@midwifeexpert.com
---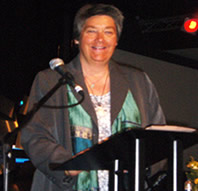 Dianne Garland is an international speaker having travelled and taught in all corners of the world, including India, China, America, Europe and the UK. In 2005 she launched her company Midwifeexpert.com. She can be contacted to book either classes or discuss availability via dianne@midwifeexpert.com
Dianne Garland and Françoise Freedman have known each other since the early 1990s when Dianne pioneered a water birth suite in Maidstone maternity hospital. They both presented at the Millenium Water Birth Conference (2000) in Portland Oregon, US, convened by Barbara Harper, founder/director of Water Birth International. Both Dianne and Barbara were speakers at the 2016 'Light in Water' international conference organised by Birthlight in Girton College, Cambridge.
Following Françoise's daughter's home water birth on 25th May 2020 in Cambridge attended by a Community Midwife, partner and mum, and after supporting several home births in Latin American places where maternity services are severely compromised by Covid 19, here is a spot 'grandma' Zoom chats with Dianne. Although retired, Dianne is working harder than ever on shifts in Dartford Hospital and educating both parents and professionals internationally in Zoom sessions at low cost .
Q: Dianne, is water birth more or less available since the lockdown?
A: It really depends on the hospitals' policies, even in the same town. There is less availability when hospitals are very busy. Some fears have resurfaced with Covid, for instance fecal contamination. But there is no evidence for this (Ref1). The virus is not passed into the amniotic fluid nor into breast milk.
Q: Is there a silver lining? What positive changes have you observed in the NHS?
A: As reported in the media, breastfeeding is up and so is skin to skin. In Darftord, newborns recover their birth weight quicker, resulting in less readmissions.
New mums are fed nutritious food cooked by families, rather than eating hospital pre-chilled heated food. Particularly for Asian women, it is great that they have food they are used to.
Relationships have improved in the maternity hospital, with managers and consultants pitching in with the midwives and doctors. This is just how the NHS should be…
Dads are missed when they have to go home, but the flip side is that new mums on the ward bond with one another, rest more and have quality time to bond with their babies.
Q: Is the inevitable Covid Baby Boom a silver lining?
A: We will see this in December…
Q: How can we keep Water Birth available and safe for mums, babies and staff?
A: BY SUPPLEMENTING CUT SERVICES IN PARENT EDUCATION AND OFFERING SUPPORT RESOURCES TO MIDWIVES AND BIRTH COMPANIONS. This is where Dianne converges with Birthlight and Birthlight resources.
By having evidence-informed and equitable care: Mary Renfrew's 2014 paper nails it (Ref 2). Let's remain pragmatic. The history of HIV can help us.
By offering reassurance about availability (Check Royal College of Midwives, Birthrights and Maternity Midwifery Forum updates)
By keeping the laughter (Dianne always laughs a lot)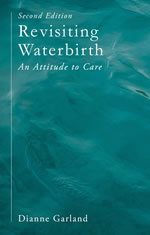 Dianne Garland, AUTHOR OF REVISITING WATERBIRTH:AN ATTITUDE TO CARE (Second edition, Springer Nature 2017). She is a midwife and pioneer in waterbirth in the UK.
---
Dianne's Resources
Since COVID 19 became a pandemic many changes have occurred within maternity services, not least of which is cancellation of face to face classes. In light of these issues I (Dianne) started Zoom sessions to support parents with information and discussion about the options available during birth, and for professionals' support and professional information to continue offering waterbirths.
Parent education class, consists of a 2 hour class discussing physiology of labour, where to have your baby, all birth options from the use of water to epidurals (including pros and cons of each). I highlight the importance of your birth environment, writing a birth preference plan and understanding the new science of babies Microbiome and optimal cord clamping. During the session there is plenty of opportunity to ask questions. The price is £5 and includes the slides to review pre and post session.
Professional session – Waterbirth during Covid 19 – Keeping Birth staff, mothers and babies safe.
It is open to all health professionals (Midwives, doctors, students, doula and complementary / antenatal teachers).The session lasts one and half hours covering the most robust international information available about waterbirths during the pandemic. Positive aspects include the known benefits of using water for mother and baby, latest research and moving forward with waterbirths.
The price is £5 including slides and relevant professional documents.
The above classes may be booked on Dianne's website.

Birthlight resources: