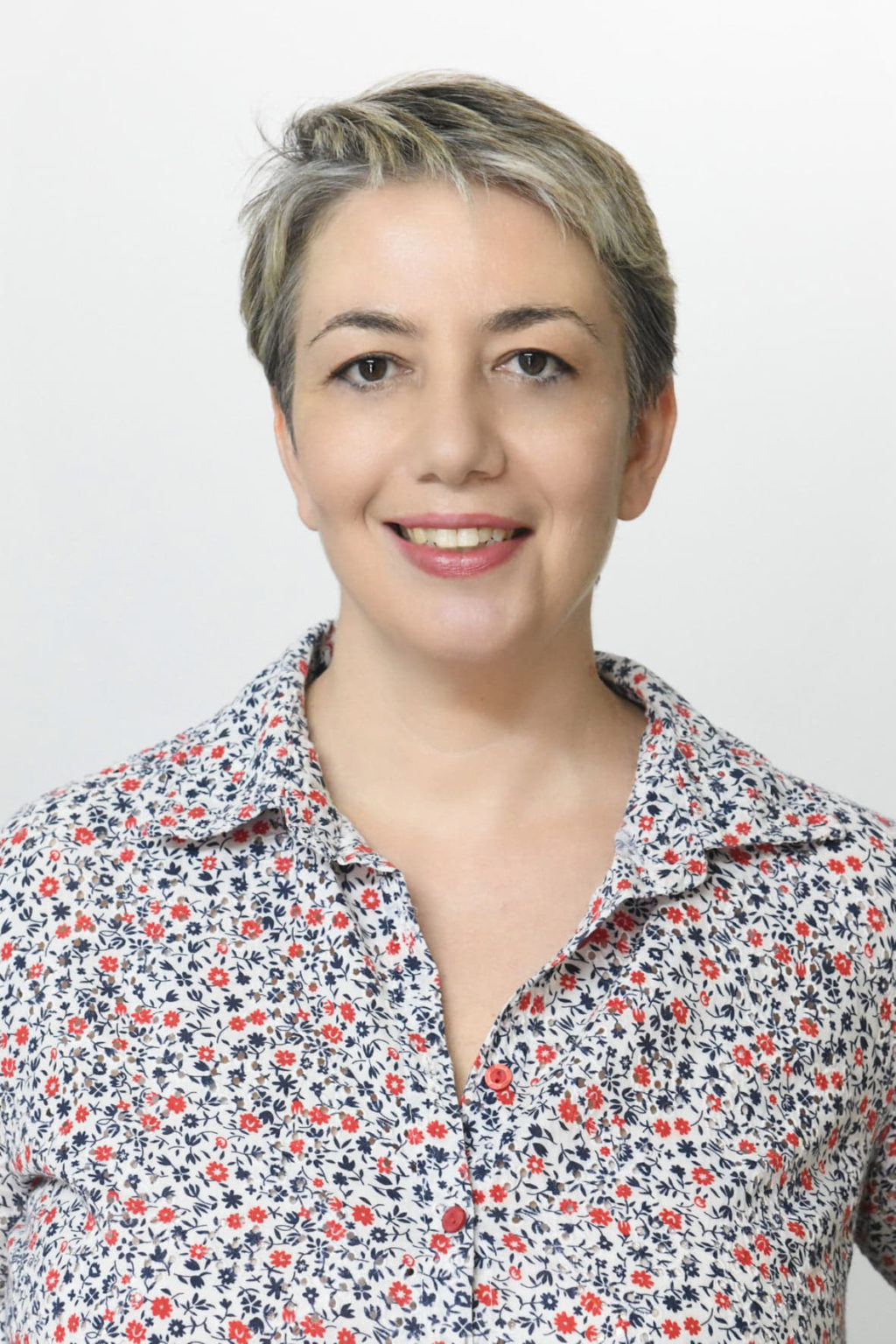 Orfeos 21, Ilioupoli, Greece
21 Orfeos
Ilioupoli
Attika
163 46
GR
Είμαιι μαία, εκπαιδευτικός, διεθνώς πιστοποιημένη Σύμβουλος Γαλουχίας IBCLC και πιστοποιημένη Birthlight™ Yoga  for Maternity teacher.
Έχοντας ολοκληρώσει κύκλους σπουδών στη μαιευτική και στον ανώδυνο τοκετό και εργαζόμενη ως εκπαιδευτικός, στα χρόνια που ακολούθησαν έγινα μητέρα πέντε παιδιών. Οι εμπειρίες που βίωσα η ίδια με τον θηλασμό των 5 παιδιών μου, με ενέπνευσαν να διευρύνω περισσότερο τις γνώσεις μου και την εξειδίκευσή μου για να βοηθήσει και άλλες μαμάδες που ήθελαν να θηλάσουν τα μωρά τους. Έτσι, μετεκπαιδεύθηκα και ως Σύμβουλος Θηλασμού IBCLC και στην περιγεννητική γιόγκα Birthlight™  Yoga for Maternity. Και αργότερα, ένα ακόμη όνειρό μου πήρε μορφή, με τη συνδημιουργία του Κύκλου.
Θα με βρεις στον Κύκλο να παρέχω την υποστήριξή μου με σεμινάρια, ομιλίες και workshops ως Σύμβουλος Θηλασμού σε κάθε στάδιο της μητρότητας, από την εγκυμοσύνη, τον τοκετό, τον θηλασμό, τη σύνδεση της Γυναίκας με το σώμα της και το παιδί της και μέσω μαθημάτων prenatal-postnatal yoga.
Ταυτόχρονα, μπορείς να επικοινωνήσεις μαζί μου και να με επιλέξεις για σύντροφο υποστήριξης σε όλο το ταξίδι της μητρότητας, για μια πολύπλευρη υποστήριξη με ατομικές συνεδρίες, όπου κι αν ζεις.
Welcome to the Birthlight Worldwide Teachers Directory. The directory can help you locate a qualified Birthlight teacher near you. Select your "Category" (the kind of class you are looking for e.g. baby yoga). Then in the "Enter a location" box enter a postcode or city and click on the wheel/gear icon to enter the radius of your search (how far and wide you want to search around that city - e.g. 70km). Finally click the search icon.