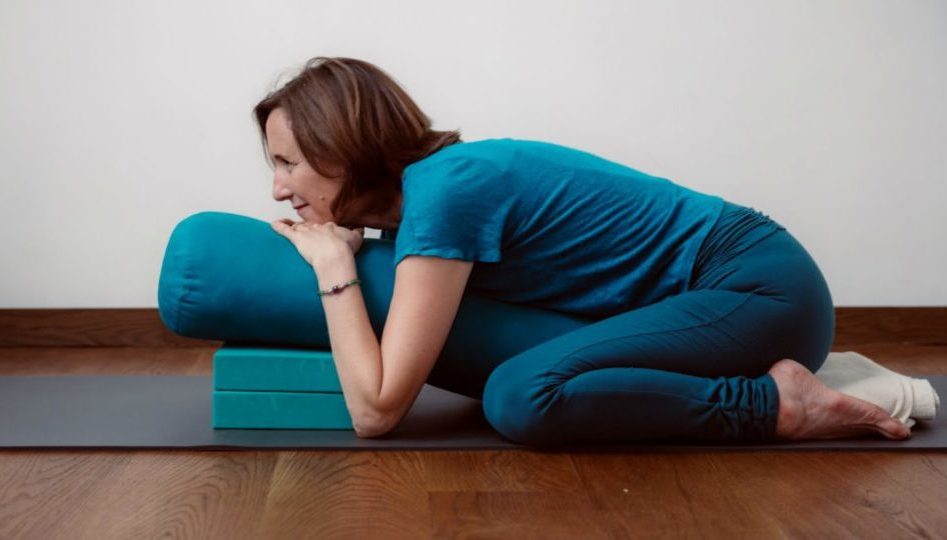 The Birthlight school first changed my perspective on teaching yoga to women in 2014-15, when I studied pre- and postnatal yoga with Kirsteen Ruffell. I had been teaching traditional hatha yoga and yoga nidra for seven years, and found the 'Birthlight way' to be a game changer – the micro-movements, the intertwining of rest and gentle movement, the emphasis on pelvic health, the creativity of the 'walks', the encouragement to use the practices in my own way and integrate them into my teaching to best serve my students… it was empowering, exhilarating.
"I … found the 'Birthlight way' to be a game changer

Susanne Haegele
The Well Woman Diploma Course with Françoise Freedman was a logical next step, since I am perimenopausal myself and have had issues with hypothyroidism for years. I took the course in 2017-2018. It's a thorough training – intensives on both ends, and lots of demanding coursework in between. Indeed, not all participants in the first part of the in-person training were able to complete their coursework before the second part, due to other commitments, but the diploma was given to them later, when their coursework was completed. I was able to set up the required sessions with an individual student and a small group and to write up all my observations, as well as completing the other course requirements. It was challenging at times, but it worked – since graduating, I have felt confident enough to teach the content in many different settings.
To give you a recent example, I am currently supporting a private student who is perimenopausal and suffers from a debilitating auto-immune condition. Different breathing techniques, gentle moves and restorative postures help her activate her parasympathetic nervous system, in particular her vagus nerve, which has helped with her sleep issues and therefore improved her quality of life. She now has a little sequence which she practices in the evenings, and says she feels more empowered to contribute to her own healing process.
The Well Woman programme allows you to support women in all stages of their life, from painful menstruation to post-menopause. It offers tips for fertility and pelvic floor issues, and can be complemented with more specific short courses, such as the one on menopause or on support for women with breast cancer, which I both found very rewarding, too.
These teachings offer something that is lacking in most other yoga schools – explanations about how their cycle affects women physically and mentally, about adrenal fatigue, unstable pelvic joints incompatible with traditional asana alignment cues, and much more. We learn to really look at the student, to start from their posture and their own telling of what's going on with them, in order to devise sequences which can help and support them.
The Well Woman course changed my own practice and the way I teach. Based on this training, I created workshops about menstrual pain, pelvic floor issues, menopause, fertility, and hormonal balance in general, which were enthusiastically taken up by students in London, Paris, and Spain.
I even wrote a book, the English version is called Hormonal Harmony, A Natural Guide to Women's Wellbeing (available in the UK through Waterstones and in the US through Barnes and Noble).
Spending time with Françoise, who really walks her talk, was equally precious as creating bonds with other course participants from all over Europe, some of which I am still in touch with. There is a Well Woman Facebook group, where we can still post questions that may occur as we teach.
This is a really unique course, which I have been recommending ever since. (Bookings for the October 2021 course are being taken now – see below!)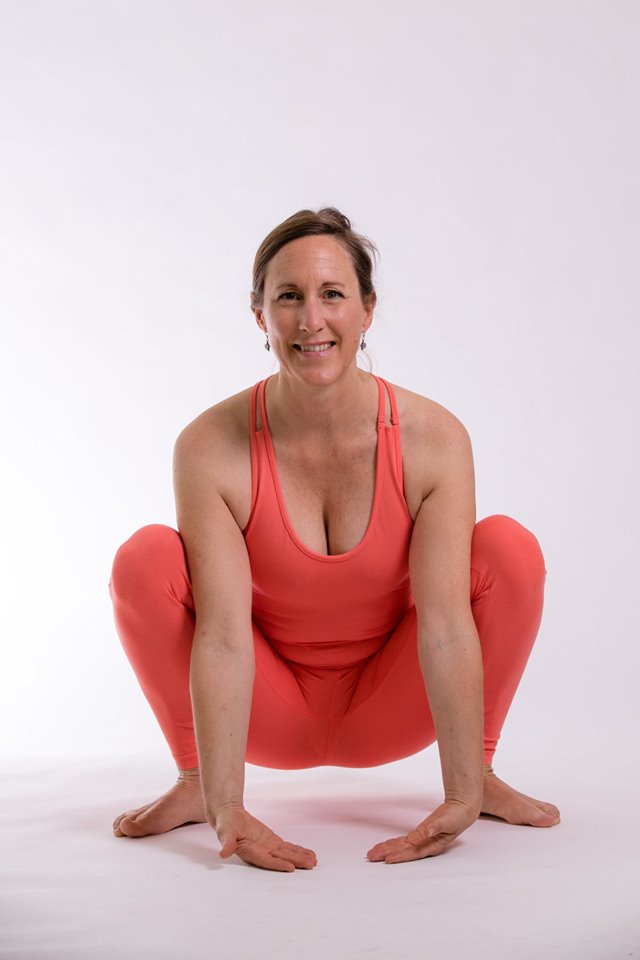 Susanne Haegele
Birthlight Qualified Teacher
Experienced hatha yoga and certified Birthlight teacher. Passionate about helping women to help themselves. Author of two books about natural ways to help women thrive. 'Hormonal Harmony' and 'J'accompagne ma ménopause avec le yoga'. Based in Mallorca and also teaching online in French on Yoga Connect. More info>>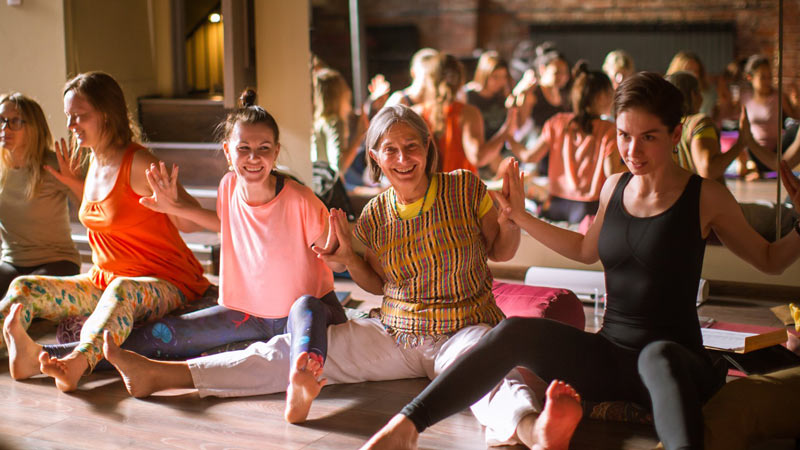 Birthlight Well Woman Diploma Course (online)
Taking bookings now for the 15th October course!