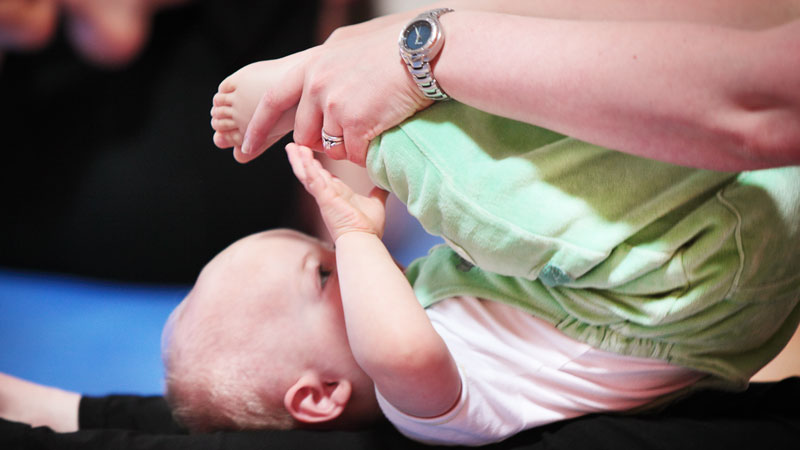 Fear … we all feel this from time to time -that is human nature – instinct, but it is what we do with this emotion that counts most.
I have worked with children with special needs and families for 25 years. Some parents receive these special babies with open arms and open hearts, some with hearts filled with fear. As baby yoga teachers there are times perhaps when a parent of one of these special babies may wish to join our group, and sometimes, if we are honest, our initial response can also have a hint of fear too as questions start to filter around our minds … "how will I manage to adapt baby yoga for this baby, are inversions appropriate?…".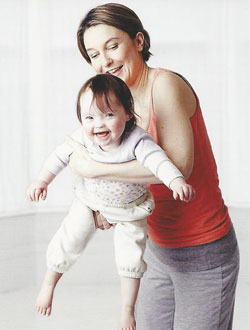 Fear no more. Having qualified in 2002 as a Birthlight baby yoga teacher I wrote my course study on baby yoga for babies with special needs. Shortly after qualifying Francoise sent me on a training that changed my life (Yoga for the Special Child, with Sonia Sumar). With that knowledge and my years of experience I wrote a 2-day course accompanied by a manual to help baby yoga teachers feel confident to accept these wonderful babies into their groups. This 1-day CPD training will include adapted lesson plans for babies with Cerebral Palsy and Downs Syndrome as well as tips to help with lots of conditions including reflux.

"Attending Jay's baby yoga group has been a lovely experience. Yoga is so beneficial for my daughter and having a teacher who has been both understanding and responsive to her needs has been the key. Any positions and activities that needed to be, were sensitively adapted so that we always took a full part in the sessions and had great fun. Thank you for the fab introduction to baby yoga.Love Jo"

Here is a quote from a mum of a gorgeous baby with Downs' Syndrome who attended my baby yoga classes …
Yoga with Special Babies CPD
Thursday & Friday 3 & 4 December 2020
9.30am-1pm (UK time)
live online on Zoom.
6hours credit short course/CPD
Certificate of Attendance in Special Baby Yoga
Course Info & Booking
In Peace, Joy, Love and Light
Jay Ehrlich
"Yoga with Special Babies CPD Tutor