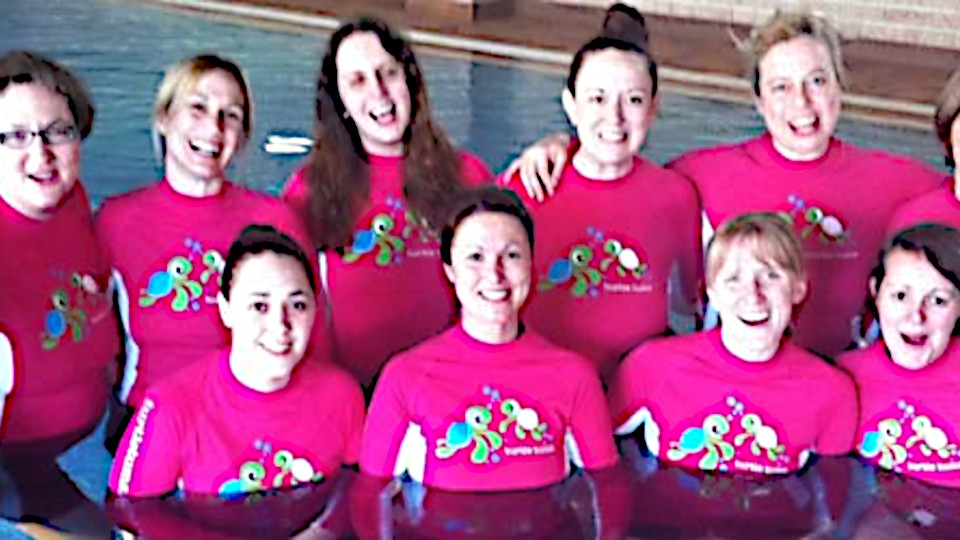 ---
Birthlight was chosen by the swimming company Turtle Tots to provide Aqua Yoga training to all their swimming teachers. The training of Turtle Tums has been a great success and many mums to be are enjoying the benefits of pregnancy aqua yoga, with postnatal water classes to follow soon.
Turtle Tots is an award-winning and innovative swimming programme that begins with aqua-natal yoga for mums-to-be and continues with specialist and progressive swimming classes for babies, toddlers and pre-schoolers.

The bespoke Turtle Tums Birthlight training has been developed specifically for Turtle Tots, and courses are delivered by Birthlight's Director of Training, Sally Lomas. Licensees are then able to teach the popular aqua-natal yoga classes to mums-to-be who are 14 weeks pregnant or more.
Gabrielle Lixton, co-founder of Turtle Tots commented "When we launched Turtle Tots three years ago, Birthlight was the obvious aqua-natal yoga training partner for us, with over 30 years of teaching experience and a unique, positive and supportive approach to pregnancy and childbirth. The feedback we receive from mums-to-be is incredibly positive, and of course they return for our swimming classes after they've had their baby!"
— Birthlight 2013
See More About Birthlight Aqua Yoga
Aqua Yoga for Women's Health, Pre & Postnatal Aqua Yoga