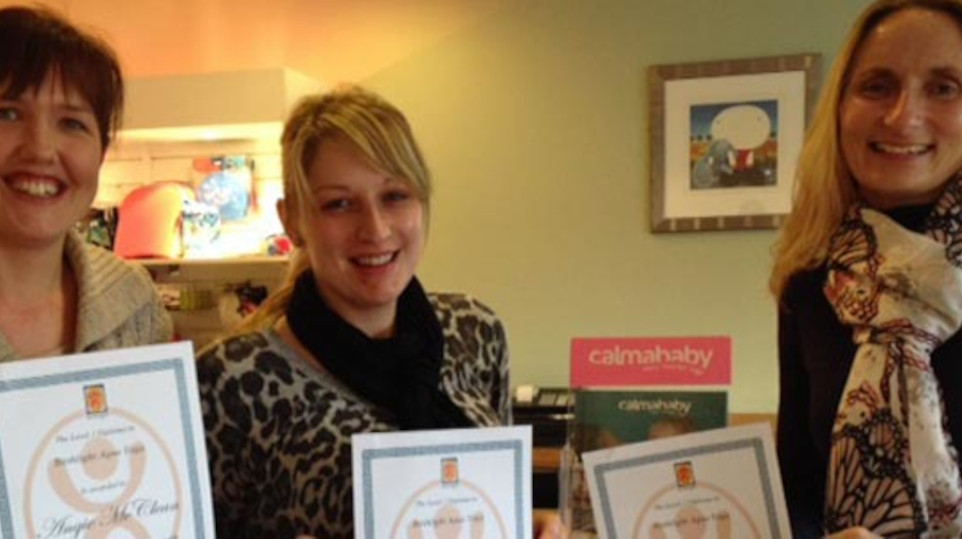 ---
Thank you so much Sally Lomas and Birthlight for the wonderful course in Aquanatal yoga. Kelly Bromley, Angie McClean and myself had all completed our part 1 Pregnancy Aquayoga, and have all been enjoying helping our pregnant ladies to prepare for the birth of their babies, both emotionally and physically.
Completing our Diplomas felt truly amazing. The course helped to refresh our minds and senses about what we really offer our ladies.
Since teaching the Pregnancy Aquayoga I have really become more aware of the importance of the 'choice of birth' that the women wish to have. Many of the women really embrace a 'natural' birth, choosing not to have interventions unless necessary, which is really heartwarming. I feel that as a teacher we are helping them to recognise that they, as a parent to be, have this choice and sometimes I have heard of first time parents feeling they are not offered any options and never looked into any other ways to have their baby; so with our position I feel a real responsibility to ensure these women have the information they need to make their own informed choices.
Many of the women give us their feedback after their baby has arrived, and the one major part mentioned is the use of the breathing to relax and focus but also the visualisation of the body opening to allow their baby to arrive. The women that have a caesarean birth also say the breathing helped them to relax and prepare for their birth and enjoyed the experience of their arrival even if it was not in their original plan.
How wonderful that births are celebrated and the women can feel emotionally fulfilled. Currently, at Calmababy, we teach 9 classes of Aquayoga a week, with a team of 4 teachers. This is not enough as we always have waiting lists of lovely ladies wanting to come along and enjoy the experience. We write and share all our lesson plans as team, meeting up for feedback from classes, supporting each other and sharing birth celebrations.
I hope to continue to teach for many years to come and look forward to supporting hundreds more pregnant women and hearing many more birth stories.
I can't wait to begin some postnatal practice now to help mums heal, so they can enjoy their journey into motherhood.
Finally I would like to thank Alison Duff at Calmababy for guiding me onto this path. Your support and knowledge is amazing and the Centre is a very special place for Mummies, Daddies, children – the whole family – to come and enjoy being together and bonding. It is a real pleasure to come to work and to feel we are all helping to make a difference.
— Vanessa Hardy
Birthlight Aquanatal Yoga Teacher
February 2014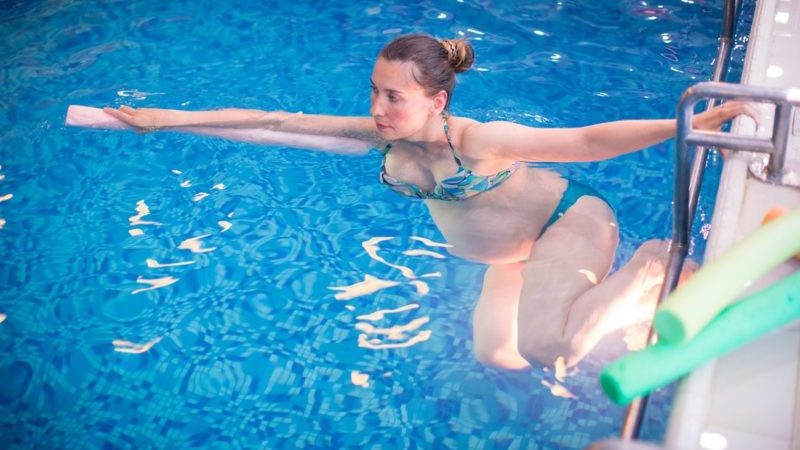 Birthlight Aqua Yoga
Aqua Yoga for Women's Health, Pre & Postnatal Aqua Yoga