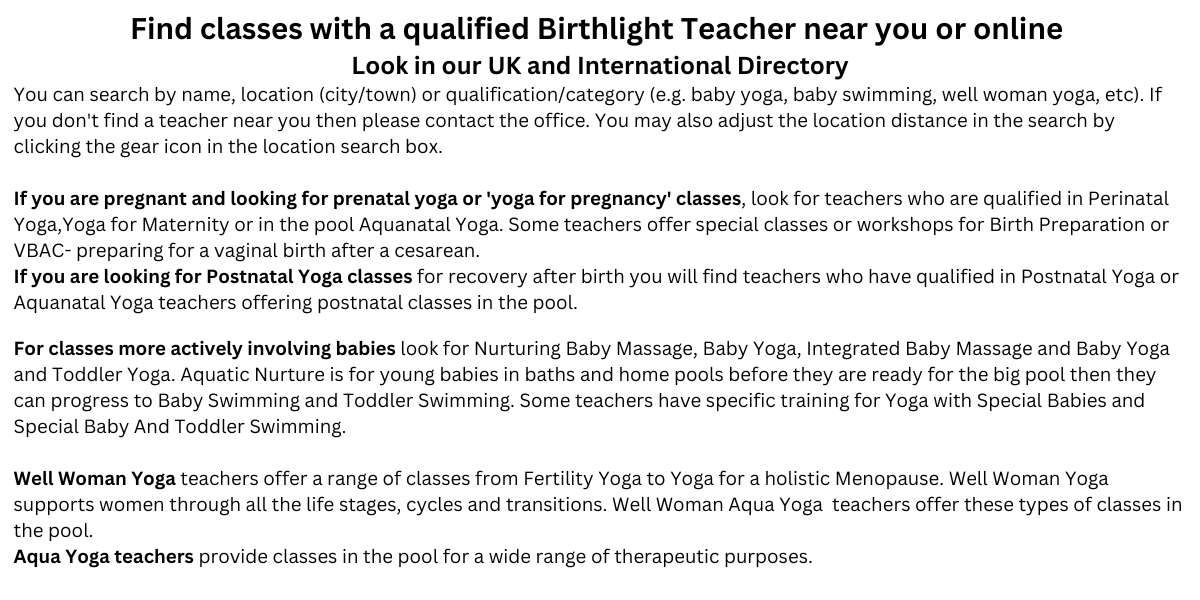 15 Bahnhofquai
Zürich
Zürich
8001
CH
I have been teaching Birthlight Prenatal and Postnatal Yoga for 15 years in Zurich, Switzerland. My weekly group classes are both In-Person and Online Live. I teach at Pilates Zürich, Friedaustrasse 17, 8003 Zürich. I also offer Birth Preparation Workshops, Baby Massage and Baby Yoga courses. Please visit my website for more information about my services: http://www.yogadoula.ch
I have experienced and witnessed the transformative effects of the Birthlight practices on women and their families. As a Birthlight Perinatal and Postnatal Yoga Tutor, I am honored to pass on the Birthlight philosophy to yoga teachers and maternity professionals so that they may support families in their own communities. ​​
I offer private instruction both In-Person and Online, and am happy to schedule something with you either at the studio or at your home. Please contact me directly to schedule your session: info@yogadoula.ch
My certification as a Birth and Postpartum Doula rounds out my offering so that I can provide constant, professional and empathetic support through pregnancy, birth and the postnatal year.