In 2021, Birthlight will continue working with Amurtel, an NGO that uniquely focuses on the wellbeing of refugee pregnant women and mothers in Greece. Françoise gave a training there last year to empower community leaders in refugee camps to be able to support other women. Next year we would like to provide some online training for staff members who support pregnant women and translate some of our booklets on Baby Massage, and Postnatal recovery into French, Farsi and Arabic to distribute to women in refugee camps.
Didi who directs Amurtel in Greece outlines the work they do.
Last year, AMURTEL welcomed Francoise to give a mother-baby yoga training with staff and refugee women. When Grace, a woman from Cameroon, came by after the training to pick up her certificate of completion, her reaction was a clear example of how such work empowers women. She looked at the certificate, she looked at me, then again back to the certificate with her eyes widening by the moment. "Oh my God! Look at this! It's beautiful!" I thought she would break into tears and I wondered if she had ever been acknowledged for any achievement before. A single mother whose baby was a result of sexual violence, struggling to survive in a new country, she kept repeating over and over again to thank Francoise for the course. The impact the training had on her sense of self was immeasurable.
Since we began working with refugee and migrant women in 2015, we have seen that programs such as trainings, educational support groups and personalized care during pregnancy and infancy empower the Middle Eastern and African mothers by allowing them to gain knowledge as well as overcome isolation by finding community.
Sexual reproductive health and gender based violence are two areas that affect almost all the women coming to AMURTEL and in which we see a lot of change. For most Middle Eastern women, primarily from Afghanistan and Syria with fewer from Iraq and Iran, it is huge to overcome the intense taboos and shame of even saying aloud words relating to female body parts, let alone discussing any of it. It is not uncommon for them to have no idea where their menstrual blood comes from or how fertilization occurs, as two examples among many. This is particularly true for Afghan women, where illiteracy and lack of education are high. Most often very shy and embarrassed in the beginning, they soon enjoy learning female anatomy and physiology and the menstrual cycle, moving through related topics to finally ending with contraception and family spacing. Following this are discussions on women's rights, social gender norms, what constitutes violence and where they can get help if needed.
Nasrin, an Afghan woman from a small village, admitted that the idea of a woman having such rights had never occurred to her. She and her friends have begun talking about this amongst themselves and have begun standing up to their husbands. Engaged at 15 and married at 17 to her cousin whom she did not love but was forced to marry, Nasrin says the beatings that she received every day of her life from her husband have begun to decrease. She feels hopeful that with time and further acclimation into European society, they will decrease even more.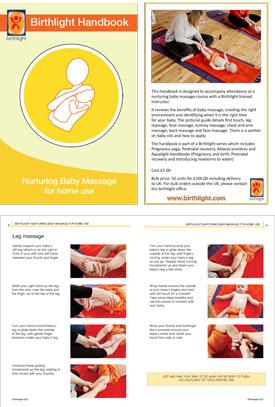 Their stories are many. A great number of African women, from more than ten different countries with the current majority being French speakers from Cameroon and DR Congo, report feeling safe in Greece, that the violence they endured in their native countries was everywhere: in the home, the streets and the workplace. Many of our African women are single mothers whose children are the results of sexual violence or survival sex.
Afryea, a Ghanian mother of one, was sold as a teenager into a rich man's house, used as a servant and sex slave and had her first child taken away at birth, most probably to be sold or enslaved. She does not know what happened to him. Managing to escape with the help of a man who became her husband, they spent years en route and finally arrived in Athens, where they've settled and had a child. Afryea emphatically states that the hardships she's been through to get to Greece have all been worth it because what she lived through will never happen here to her daughter.
The stories of the Middle Eastern women are different and tend to center around the theme of having been homebound with their lives controlled by male family members. In Afghanistan, for example, a woman's name is never uttered in public, not written on documents including the wedding invitation when she marries, medical prescriptions or hospital records when ill, not even on her death certificate or tombstone. She is always referred to as the wife, daughter, sister or mother of male relatives and that includes when speaking directly to her. In parts of the country, especially villages, women never leave the house without a male guardian. Thus, many women's first step is to become independent little by little. Some proudly declare that they move around Athens on their own or with their children without having to have husbands or guardians with them while others say they are still not allowed to do that. A few tell that they no longer ask their husband's permission every time they go out. Many want to study, an option not previously open to them. They say they have become stronger and speak their minds more readily. Shirin, a Syrian mother of 3, thinks she is one of the lucky ones because, "I voice my opinions with my husband in ways I did not do in Syria and my husband listens in ways he didn't in Syria."
Maryam, a 24 year old with one child, divulged in a group conversation that she wanted two or three children but her husband wanted seven. She and the other women all laughed and nodded their heads while one woman came out with the suggestion to let him take a second wife. That way, Maryam and her children would still be supported but she would not be forced to have more. Some of the women immediately agreed that this was the sensible solution while others, who were first wives and did not like having second or third wives in the family, disagreed. Maryam retorted as a strong, idealistic and hopeful 24 year old that she did not want her husband to marry more wives. She said now that she was in Europe and she knew her rights, she would ask him not to, begging, screaming, crying if necessary. Maryam went on to admit that in Afghanistan, in this situation she would never have said a word, despite how painful it would be. Of course, she and the others all agreed that if he decided to do it, she could not stop him. It was his choice ultimately, not hers. In the end, the fact that polygamy is outlawed in Europe gives Maryam a feeling of safety but not surety.
One thing that almost all our women have in common, regardless of where they hail from, is pride in motherhood. Being a mother is a primary personal and social role which defines them, both individually and in society. Most of our women agree that they were raised mainly to be mothers and this brings them much joy and a sense of fulfillment. The shared commonality of motherhood at AMURTEL allows them to gradually open up and be willing to discuss, or at least think about, a variety of topics, even sensitive ones such as sexuality, gender based cultural roles, abuse, and human rights.
At AMURTEL, we are committed to safe and empowered mothering from pregnancy through 18 months after birth. We aim to strengthen mothering skills by creating a safe women's space within which to explore both the cultural similarities as well as the differences in African, Middle Eastern and European parenting. We strive to help mothers feel validated in their traditional customs while simultaneously introducing evidence-based ideas.
Our aim and hope at AMURTEL is that women will become stronger through knowledge, making friends and finding themselves part of a community of mothers. We believe everyone has the right and the capacity to maintain or regain their health, well-being, dignity and self-determination.
This is possible due almost totally to support from individuals like yourselves. The charity donation, the knitted infant hats and blankets and the diapers/nappies we've received from Newcomers in the past have all been part of how we manage to continue with the work. Once again, we thank you for your caring!