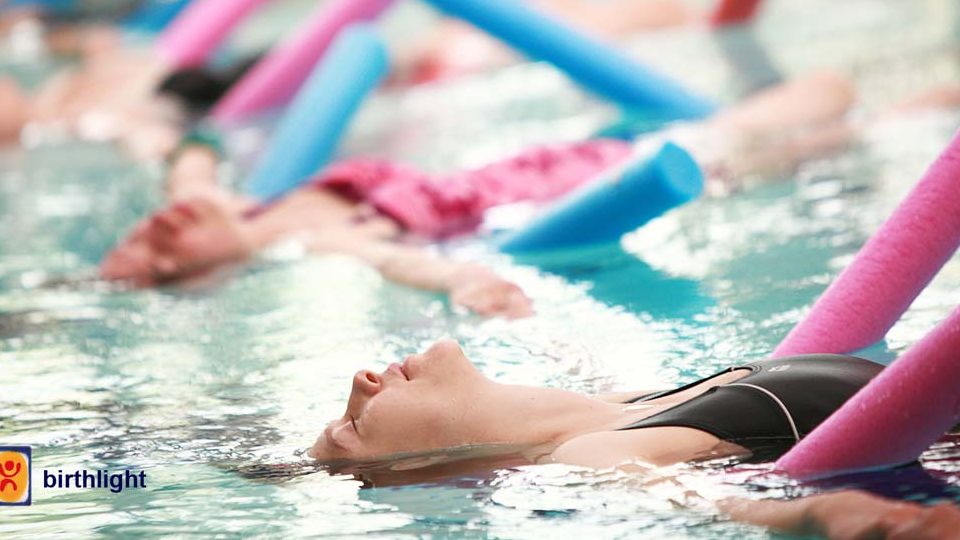 In this post from our archives Françoise shares some of the experiences that led her to develop Aqua Yoga.
As far as I can remember, water was where I felt happiest, carefree and connected to life in the most cosmic way. My very first Aqua Yoga move was rolling from beaches, along the Loire river and on the Atlantic coast in France, into shallow water long before I could swim. It was different from rolling in the grass. Reaching the water created a different dynamic and opened another register of sensations altogether. Years later, wallowing in river pools after doing the washing and duly soaping the children in a group of Amazonian rainforest mothers-to-be and mothers, I found that my pregnant body spontaneously rolled in the same kind of way, recalling those early childhood frolickings. I watched the other pregnant women stretch, laugh and roll too in the water. Sometimes we looked for carachama, fish with hard backs that hide under rocks or in crevices under water along the river banks. This required a lot of different water skills. In Amazon rivers or lakes it's not possible to float oblivious of creatures that may object to you or see you as prey, but there are special pools under waterfalls where shamans hold ceremonies. These are safe waters for healing and inner transformation. By living intensely with forest people in an environment where doing lengths in strokes as a swimmer was a rare treat and yoga-on-a-mat type of practice was not possible, developing the rudiments of Aqua Yoga was my best way to be comfortable in a locally appropriate and culturally approved way. The otters, both large and small species, the pink river dolphins and the speckled small alligators all became excellent teachers of water movements. I even had the privilege of watching jaguars swim majestically across rivers, in the special silence that their presence causes in the surrounding forest. The giant anaconda, which can reach 25m in length –the stretch of half an Olympic pool- remained elusive, perhaps shape-shifting into a rainbow as in the myths, but this was perhaps just as well; it's not prudent to meet him/her un-introduced, particularly when pregnant.
I cannot really explain on Aqua Yoga training courses that my first teachers were animals, as this would seem rather strange to most people and a tad too wacky even for radical midwives. But all over the Amazon region, forest people think that animals are persons too and indeed have special teachings for us humans about ourselves and the world. Yakumamay, the forest reserve that I helped to set up with two communities in Peruvian Amazonia, is named after the female anaconda as 'grandmother of the waters'. When I travel there, I get news about the various families of otters and alligators which are now expanding there because they are not hunted, becoming nearly tame. I am still learning about glides and rotations from otters and the dolphins, superb in their displays of many forms of rotation in water, and, a bit more cautiously, from the alligators.
In the same way as Watsu and Ai Chi have been developed from Shiatsu and Tai Chi specifically as water practices, Aqua Yoga is Yoga with+ in the water. Like these other water activities based on Eastern philosophies and practices, it is a specific adaptation of Yoga for practice in water that uses breathing, movement and water together. The aim is to work and strengthen the 'bodymind', that is the integration of mind and body working as one, consciously using the breath as the bridge connecting and uniting the two. Besides relaxation, awareness of breathing flows (vinyasa) creates an inward focus that promotes healing and transformation. Principles of Yoga such as non doing, a non-judgmental and non-competitive attitude, inner balance and tranquillity are supported by working with the properties of water. Water both protects and connects us, inviting us to be more intuitive, more perceptive about our emotions and feelings. Serene floating moves can alternate with powerful releases of anger –including underwater primal screams- according to individual need. Relaxation can be so deep as to bring tears of grief, healing and joy all together.
Dolphins, whether in seas and oceans or in Asian and South American rivers, are protagonists in lore about pregnant women, to whom they are said to be attracted. My forest hosts kept warning me that dolphins might lure me to their underwater cities in which they lived like my people of white foreigners. Dolphins are dangerous, they said, but they are also supreme masters of living in the moment, relaxing, letting go with the breath and moving freely, all learned practices that women's bodies need to have internalised during pregnancy in order to make effective uses of them during labour in our culture. When I try and explain the purpose of Aquanatal Yoga to my Amazonian forest friends, they are relieved to know that pregnant women are in safe pools. To them, the Aquatic Connection with Yakumamay and her animal water babies needs to be protected due to its power and associated dangers. To us, the simple and gentle yet dynamic moves of Aqua Yoga and the inward focus that is gained on the wave that is our breath are safe and easy ways to access our connection with the place deep in ourselves where we know how to give birth and our babies perform their spiralling labyrinthine exit from womb to world.
We have 2 upcoming Aquanatal Training courses in the UK: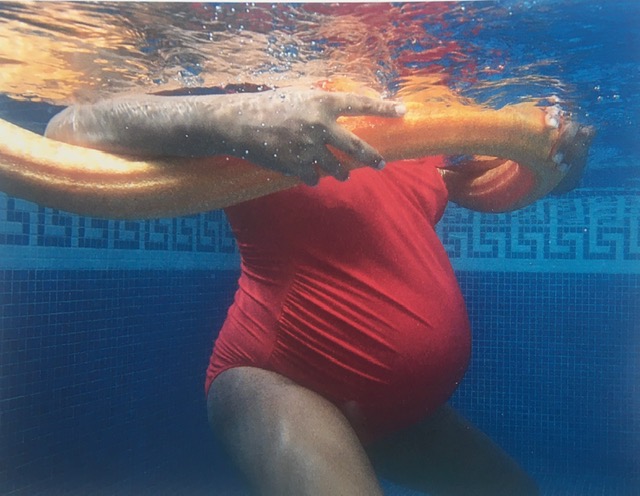 Aquanatal Training Course
Northern Ireland in April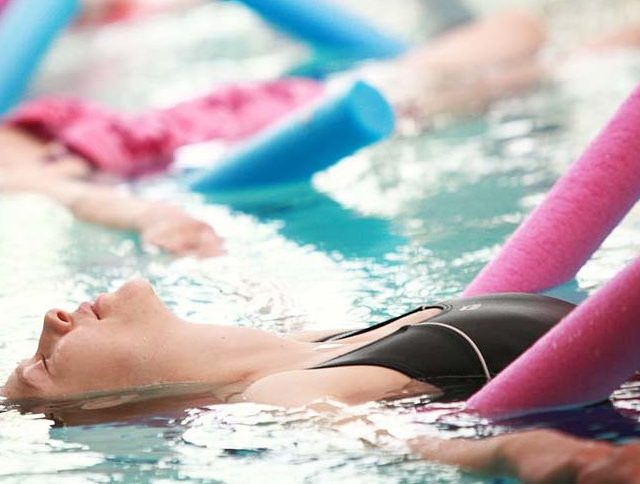 Aquanatal Training Course
Sussex, England in August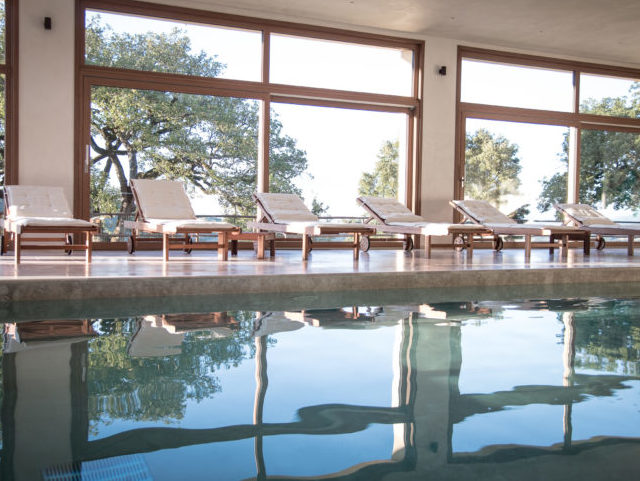 Aqua Yoga Retreat
Sassetta Alta, Italy in 30th October – 5th November