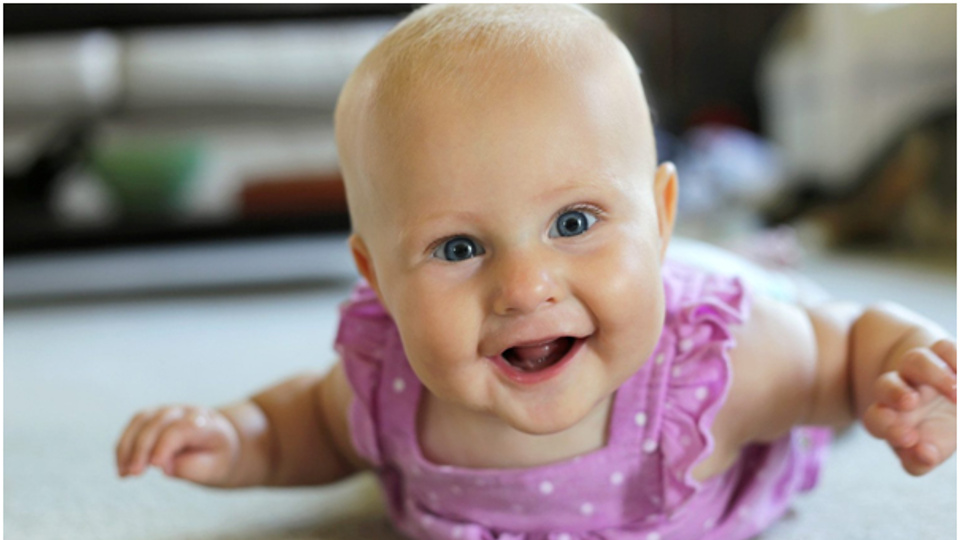 Tummy Time helps me develop strong lower back muscles and good head control after birth, but I need you to be involved. Please join me on the floor so we can have fun doing yoga together. I like your cobra pose but watch, I can do it without arms! Recent research is showing how vision and movement together are key to my brain development. I am programmed to grow, but it's not just a bunch of reflexes.  I am really doing this with you…As I watch you, an image is formed in my brain that makes me create movement with my body. Scientists have called this 'ideokinesis'. I am glad you have understood that I have a great sense of humour, even if I am so little… If movement comes with a game, or a rhythm we can share, this is most enjoyable for me. I know you love my smiles and giggles, and I love your smiles to me in return.
After I have been sleeping on my back or been in the car seat, please turn me around and do interactive Tummy Time with Baby Yoga after changing my nappy! I can nearly roll over by myself, it will happen soon and then we will have a new set of games to play together.
And when we go visiting friends, don't forget to hold me in the Birthlight 'secure front hold' so that I can greet them. This is different from Tummy Time, but it also strengthens my back and neck. Now that I am bigger and can hold my head better, I want to see the whole wide world from the safety of your arms.
Related Links:
Birthlight

Nurturing

Baby

M

assage

Birthlight

Baby Yoga