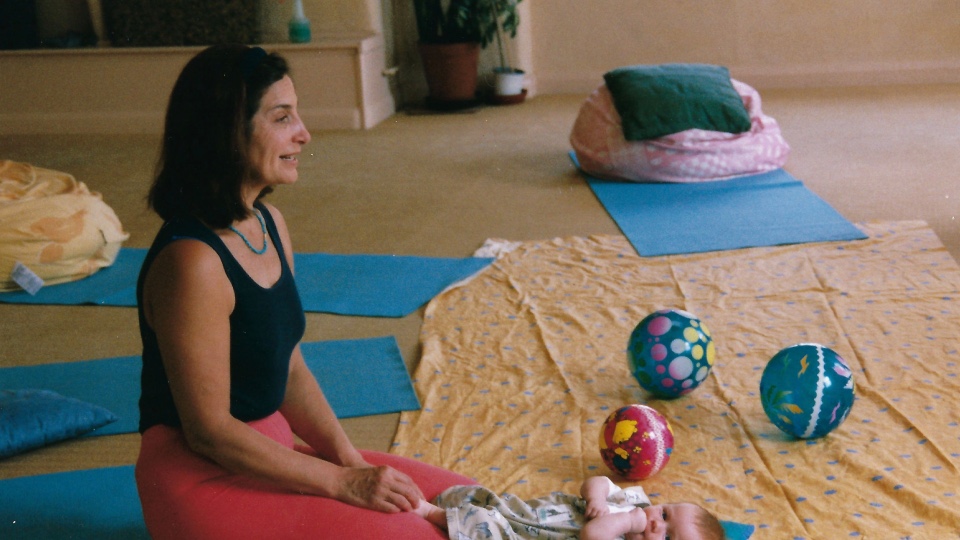 ---
Founder and Director of Birthlight. She is a pioneer, Senior Yoga Teacher, acclaimed writer and lecturer of Social Anthropology at the University of Cambridge. Françoise interlaces her academic research at Cambridge with Birthlight's mission. She combines her expertise as a senior yoga teacher, swimmer and birth attendant with new ideas to open up fresh thinking and develop innovative Birthlight yoga practices. She is recognized as the "Grandmother of Water Babies" around the world for her groundbreaking ideas and developments in baby swimming and baby yoga. She is an accomplished writer and has published ten books internationally: Aqua Yoga for Pregnancy (1998), Baby Yoga (2000), Postnatal Yoga: Strengthening Body And Spirit After Birth (2000), Water Babies: Teach Your Baby The Joys of Water – From Newborn Floating to Toddler Swimming (2001), Yoga for Pregnancy, Birth and Beyond (2004), Yoga for New Mothers (2005), Yoga & Pilates for Everyone (2005), How to Teach Your Baby To Swim (2010), Yoga for Mother and Baby (2010) and Step-By-Step Yoga For Conception, Pregnancy, Birth and Beyond (2013).
---
Get to know Birthlight founder Dr Françoise Freedman a little better. Françoise recently shared a little about her inspirations, what she's working on at the moment, what being a parent means to her, and some sage advice for pregnant women. Read on to find out.
Tell us a little about yourself…
I feel extraordinarily privileged: a wild childhood in rural France, the most enriching education in Paris, Cambridge and the 'rainforest school'. A beautiful family, a rewarding academic career and the gift of yoga and swimming that I love to pass on through Birthlight.
How was Birthlight born?
Birthlight came to me as the backend of my PhD and postdoc research in anthropology. Coping with an unplanned first pregnancy, the group nurture I received from local Amazonian women was a revelation and resulted in a great birth experience. An initiation from a shaman midwife during my planned second pregnancy committed me to share the knowledge with 'my people'.
What are you working on at the moment / what will you be working on that you're most excited about?
I am completing a book on Water Parenting (Pinter&Martin) that guides parents to learn from their babies about swimming. With my anthropologist's cap on I am also writing about how 'baby swimming' and water birth appeared in our global culture at the turn of the millenium.
If you could give one piece of advice to a pregnant woman, what would that be?
'Watch your breathing' is quintessential yoga because awareness promotes positive change. Breath is the gateway to our emotions in pregnancy. Babies in the womb learn maternal patterns. Gentle exhalations are supremely powerful to transform anxiety into calm strength
before, during and after birth.
What does being a parent mean to you?
Being a parent is a never-ending expansion of unconditional love through small things that matter: the words and silences, the body language, the adjustments when one's buttons are inevitably pressed, the resulting joint growth. Each phase has its magic. Grandparenting is full of surprises.