43 Toggenburgerstrasse
Wil
Sankt Gallen
9500
CH
Find classes with a qualified Birthlight Teacher near you or online by looking in our UK and International Directory below. You can search by name, location or qualification. If you don't find a teacher near you then please contact us.
If you are pregnant and looking for prenatal yoga or 'yoga for pregnancy' classes, look for teachers who are qualified in Perinatal Yoga, Yoga for Maternity or in the pool Aquanatal Yoga. Some teachers offer special classes or workshops for Birth Preparation or VBAC - preparing for a vaginal birth after a cesarean.
If you are looking for classes for recovery after birth you will find teachers who have qualified in Postnatal Yoga or Aqunatal Yoga teachers offering postnatal classes in the pool.
For classes more actively involving babies look for Nurturing Baby Massage, Baby Yoga, Integrated Baby Massage and Baby Yoga and Toddler Yoga. Aquatic Nurture is for young babies in baths and home pools before they are ready for the big pool and Baby Swimming and Toddler Swimmingi. Some teachers have specific training for Yoga with Special Babies and Special Baby And Toddler Swimming.
Well Woman Yoga teachers offer a range of classes from Fertility Yoga to Yoga for a Smoother Menopause. Well Woman Yoga supports women through all the life stages, cycles and transitions.Well Woman Aqua Yoga teachers offer these types of classes in the pool.
Aqua Yoga teachers provide classes in the pool for a wide range of therapeutic purposes.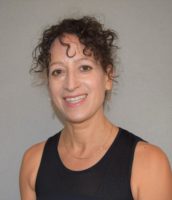 Zürich, Switzerland
39.29 km
I have been teaching Birthlight Prenatal and Postnatal Yoga for 15 years in Zurich, Switzerland. My weekly group classes are both In-Person and Online Live. I teach at Pilates Zürich, Friedaustrasse 17, 8003 Zürich. I also offer Birth Preparation Workshops, Baby Massage and Baby Yoga courses. Please visit my website for more information about my services: http://www.yogadoula.ch
I have experienced and witnessed the transformative effects of the Birthlight practices on women and their families. As a Birthlight Perinatal and Postnatal Yoga Tutor, I am honored to pass on the Birthlight philosophy to yoga teachers and maternity professionals so that they may support families in their own communities. ​​
I offer private instruction both In-Person and Online, and am happy to schedule something with you either at the studio or at your home. Please contact me directly to schedule your session: info@yogadoula.ch
My certification as a Birth and Postpartum Doula rounds out my offering so that I can provide constant, professional and empathetic support through pregnancy, birth and the postnatal year.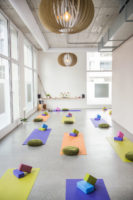 Gürtelstrasse 72, Chur, Switzerland
76.8 km
Das Yoga Loft befindet sich im Zentrum von Chur und bietet dir ein vielfältiges Kursangebot und inspirierende Workshops. Sei herzlich eingeladen – ob als Yoganeuling oder Langzeityogi.
Das Yoga Loft Chur ist aus dem Wunsch nach einer Gemeinschaft entstanden. Eine Gemeinschaft, in der sich Yogis aller Art zusammenfinden, egal ob Anfänger, Fortgeschritten oder Profi, gross oder klein, Schwanger, junge Mamis & Babies.
Unser Motto:
ZusammenSEIN, zusammen PRAKTIZIEREN, zusammen ATMEN – we are all one!
Das Yoga Loft Chur bietet unkompliziertes, flexibles Praktizieren, kunterbunt gemischte Lehrer, verschiedene Yogastile und das alles unter einem Dach. Mit einem auf dich zugeschnittenen Abo sowie dem einfachen Buchungs-System verpasst du nie mehr deine Lieblingslektionen oder Workshops.