ACTIVE BONDING THROUGH SOUND BEFORE, DURING AND AFTER BIRTH
SATURDAY 22 SEPTEMBER 2018
CAMBRIDGE, UK
Birthlight Womb to World conferences are re-sourcing encounters around specific themes illuminated by recent research.
We get inspired by the speakers, stimulated by questions and conversations, encouraged to offer new practices in our classes. There is a buzz that's hard to describe but the glow on faces in the photos shows we are having a good time too. I was happy to hear from our speakers that they enjoyed the day, besides finding it interesting. Warm thanks to them for giving their time generously to share their knowledge, as most of our speakers come freely. The long preparation for each event is a labor of love that involves many people for months in the Birthlight team. Then it happens! Thanks to all who could come, particularly our Chinese and Japanese friends.
There is a magic, something unquantifiable, in the synergy that is produced among speakers on the day and the interaction with our interdisciplinary audience. It's always more than what's announced in the outline and programme and it's what makes it worth attending.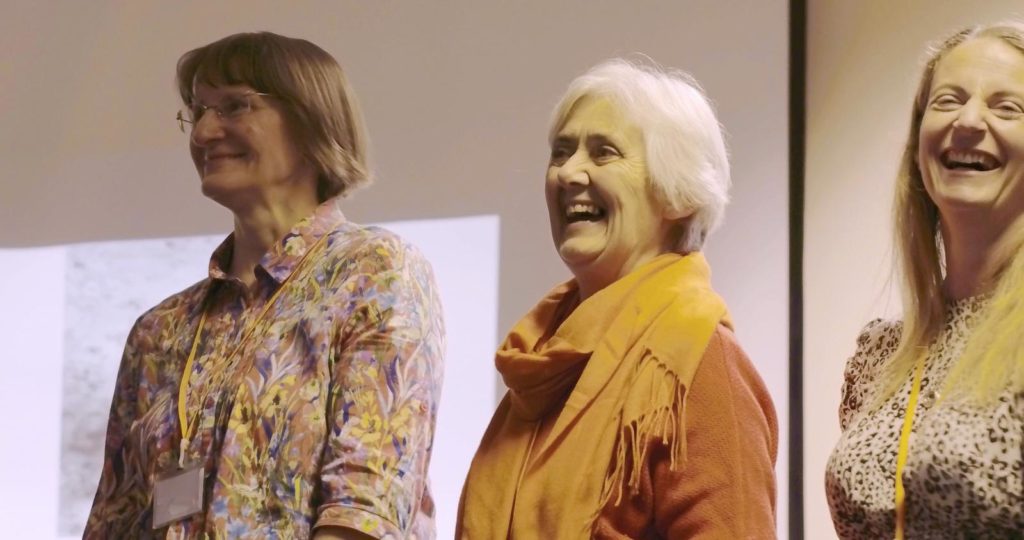 Marie-Claire Busnel
New research paradigms on communication with the foetus and the neonate
Was introduced via Skype by Francoise, and despite a poor connection, she provided a welcome and interesting start to our day. Marie-Claire Busnel's 30 year study on the modality of foetal hearing was pivotal in understanding not only that the unborn baby can hear, but the importance of this role in the mother-foetus relationship. Her most recent findings reveal that babies younger than 2 days old react as well and as often to 'silent speech' as to vocal speech when their mother addresses them. This pioneering research where babies are communicating on levels the academics are yet to understand was fascinating to everyone in the room. The participants were hooked on every word of Marie-Claire's popular appearance.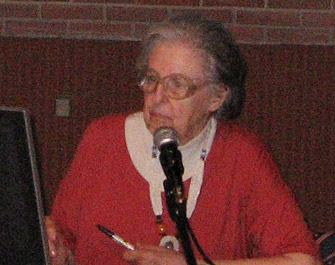 ---
Eino Partanen
Prenatal music exposure induces long-term neural effects: the power of lullabies.
Talked about the long term effects of prenatal music exposure. I had assumed (wrongly) that babies responded more to higher frequency sounds as reflected in motherese but it seems that unborn babies hear lower frequency sounds better in the womb as they are less attenuated and that the key sounds are those that the mother herself makes.
Presentation: Eino Partanen: 'Fetal and early learning – relevance for future outcomes' View>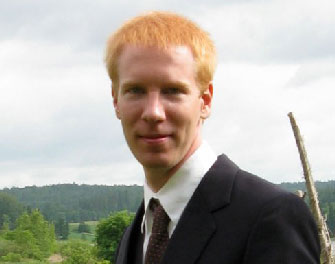 ---
Jennie Muskett
With you in the world: Lullabies for mothers to be and new mothers and their babies
Shared with us her expert knowledge on how music effects our emotions and thought processes: we've all noticed the music pervading the aisles while we shop, well Jennie produces music which can either encourage us to browse the shelves or make a quick exit with our purchases. Jennie is fascinated with using music to create empathy, and with this in mind she has produced "With you in the World', lullabies for pregnant mothers and their babies. What struck me was her explanation of how, despite her professional ability to be able to write down the most complex compositions, the cross rhythms that a mother produces while rocking her baby is beyond notation. Jennie's insider knowledge hit a chord of understanding with many of the Birthlight teachers who work with sound, rhythm and music.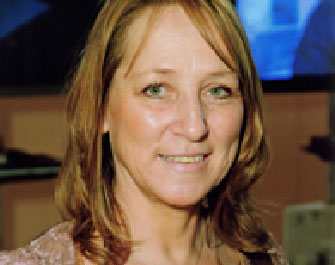 Kaili Clackson
Language learning from before day one
Gave some fascinating insights into how babies and infants learn language. It seems that the first task of babies is to learn when a word starts and ends – it seems obvious to us as adults but it is in fact something that we learn by listening and that our brains over time compile the statistics to make sense of the pattern of language.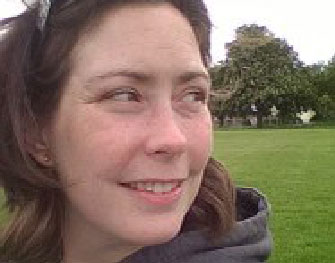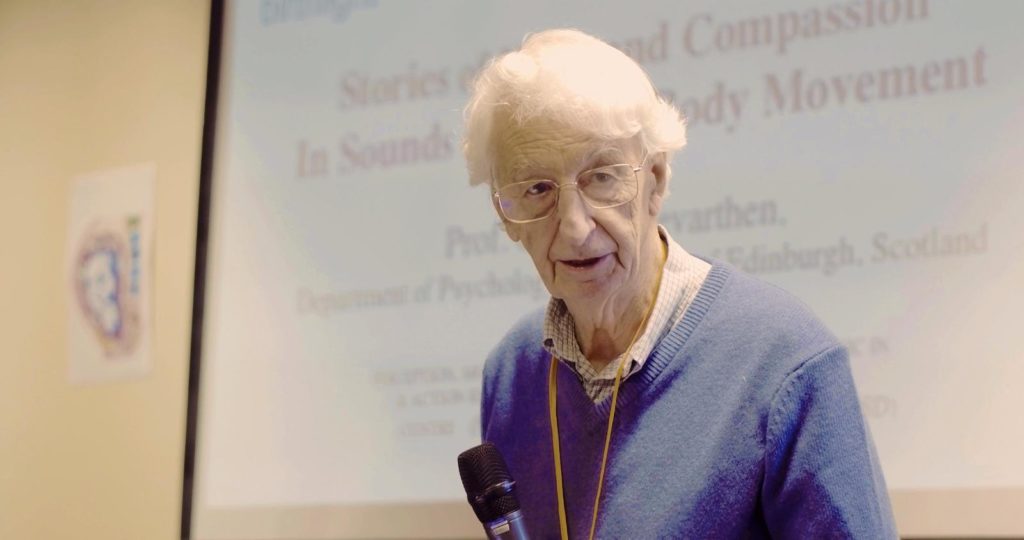 ---
Wilfried Gruhn
The growth of infants' musicality: Perspectives from neurobiology and cognitive psychology
Shared many insights into the growth of infants' musical abilities. All cognition starts with the body so the only way to access infants' brains is via movement – embodiment is a key concept. Research suggests that the development of musical ability and motor development are closely linked.
Presentation: Wilfred Grühn: 'The growth of infants' musicality: Perspectives from neurobiology and cognitive psychology' View>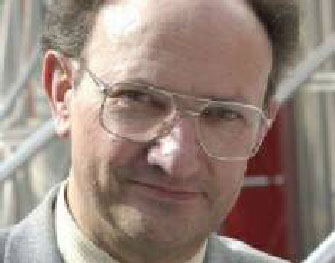 ---
Erika Parlato-Oliveira
The growth of infants' musicality: Perspectives from neurobiology and cognitive psychology
Talked about her research study in a hospital in a multi cultural area of Paris on the effects of mothers talking to their unborn babies and how there is a link between when women start talking and feeling their baby move. It was also interesting to understand that one of the first challenges of the research was that the hospital bosses didn't at first think that women even talked to their babies at all!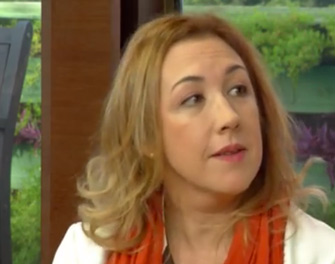 ---
Didi Uttam-Lee
Gave a compelling talk on her work with refugee and migrant mothers and their babies and infants in Athens had a powerful emotional effect on us all. She showed the power and courage of a refugee mother singing a lullaby to her child and the effect on all the other people around her, including ourselves at the conference.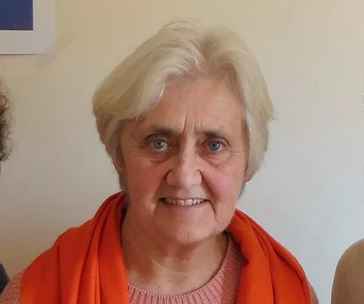 ---
Colwyn Trevarthen
Communicative musicality: the intrinsic musical nature of human interaction
Shared many insights into the intrinsic musical nature of human interaction. Drawing on myriad research studies he reinforced how clever and babies are and how actively they participate in dialogue with us adults. Many of us I am sure were struck by the clip of a nine week old baby whose mother was singing a lullaby whilst feeding her – she was moving her arm in a way that showed she was even anticipating the rhythm of the song and this baby was blind too.
Presentation: Colwyn Trevarthen: 'Communicative musicality: the intrinsic musical nature of human interaction' View>
Resources: The Psychology of the Human Spirit >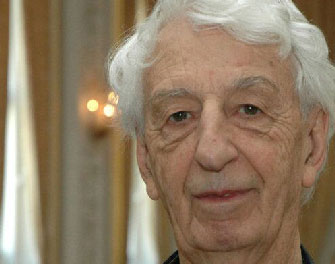 ---
Emily Hills
Interactive communication between parents and premature babies in NICU settings
Emily, who works in a neonatal unit, underlined that silence is not golden – by which it is clear now that premature babies benefit from being exposed to people talking to them and around them, rather than being cared for in isolated silent units.
Presentation: Emily Hills: 'Interactive communication between parents and premature babies in NICU settings' View>
---
Ingrid Lewis
Interactive session. Polyphonic singing from African rainforest people
Ingrid is a public health consultant with a long relationship with Birthlight led the last session of the day with an interactive session using polyphonic singing from indigenous people in the African rainforest. Ingrid very ably taught us some simple rhythms which we then used to converse with each other as we walked around the room creating new links and dialogues with each other, and much amusement too!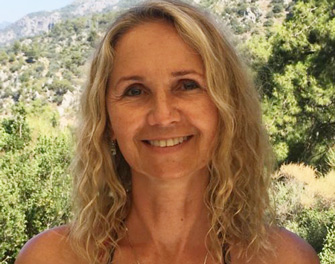 Thank you to all again for a truly memorable day.