Light on Parenting
8 – 10 December 2017, Beijing, China
Following the very successful International Light in Water Conference, Birthlight has been invited by the course organisers and swim schools in China to deliver a follow-up on this conference. It is about exploring the primal continuum and how the birthlight approach fits within this on land and in water. Birthlight will also introduce key speakers in pregnancy, neonatal and child development.
The conference has been designed as an exploratory live event, with plenty of opportunities for exchanges between participants and speakers and a VIP dinners for all to enjoy.
Speakers

Françoise Barbira Freedman
Presentation: "Continuum – the vision and the model"
The Founder and Director of Birthlight, Françoise Barbira Freedman is a medical anthropologist at the University of Cambridge, where she does research and teaches as an affiliated lecturer in the Department of Social Anthropology.
After spending long periods of fieldwork in Peruvian Amazonia, including two pregnancies and stays with her young family, she was inspired to share the gentle approach to parenting of her Amazonian hosts among friends in the UK. As a trained yoga teacher and therapist, Françoise used the idiom of yoga to create an original programmer of movements and nurturing relaxation for mothers to be and new mothers with their babies.
Having a background of competition swimming and swimming instructor, she also developed Infant Aquatics and Aqua Yoga original programmes. All these activities took place informally in Cambridge around Françoise four children and friends of friends until demand grew and the time came to produce books and videos. Parents and professionals who used these products asked for training and the Birthlight training structure was put in place as a development to training courses offered to Yoga Therapists at the Yoga Biomedical Trust in London.
In 1998, ten years after the first informal Cambridge classes, Birthlight was set up as a registered charity with an adjunct company Birthlight Training Limited. Birthlight courses have grown exponentially from year to year since 2001 and now has over 1500 certified instructors in four major teaching areas, mainly in the UK but increasingly abroad. Françoise is a Board member and adviser of the European Yoga Federation Council.
An expert in her field, Françoise is a speaker at International Conferences. Françoise's books have now been translated into 11 languages, she has also written articles for numerous yoga journals and pregnancy / baby magazines.
Françoise received the prestigious Virginia Hunt Award in 2009 (World Aquatic Baby Children Association).
Françoise has always maintained close links with her research partners in Peru. As a co-founder of Yakumamay, Françoise has extended her commitment to support the conservation of traditional knowledge within its original context.
Françoise is the Chair of Education and Research committee for BYCT.
Birthlight is listed as a Social Impact Project at the University of Cambridge – Dr Francoise Barbira-Freedman and Learning The Art of Amazonian Gentle Parenting.
---

KERSTIN UVNÄS MOBERG
Presentation: "All in the Oxytocin"
Kerstin Uvnäs Moberg is a specialist in women's health and female physiology and has worked within these fields for more than 30 years. She is a pioneer in research about oxytocin "the hormone of love and wellbeing" and was one of first researchers to point out the behavioural, psychological and physiological effects of oxytocin during birth, breastfeeding and menopause.
Kerstin Uvnäs Moberg is a physician and professor of physiology with a research focus on the healing aspects of oxytocin. Her vision is to help creating healthier and happier women by expanding the knowledge about female physiology and by creating medical interventions based on oxytocin.
The wish to understand the biology of women emerged, when she had children herself. At that time, she left a promising research career within the field of gastrointestinal physiology in order to study the positive and health promoting effects of oxytocin.
Kerstin Uvnäs Moberg found among other things that oxytocin reduces pain and anxiety, decreases blood pressure and reduces the levels of stress hormones in both sexes. She also found that the speed, by which wounds and other types of physical damage heal, increases and that atrophic (thin) mucosal membranes become rejuvenated. The latter research findings form the basis for patents and clinical studies with the aim to create a pharmaceutical drug for relief of menopausal symptoms.
Breaking traditional ways of thinking and creation of new ideas is a characteristic of Kerstin Uvnäs Moberg's research. Her thoughts about biological and physiological differences between men and women and about the many different effects of oxytocin, which are expressed in many different situations in humans, have sometimes been regarded as controversial and created debate, but with time found to be correct. The vision to understand the basic role of oxytocin's basic uniting, stress relieving and healing properties, from a physiological and psychological and even sociological point of view, has helped her to continue the pioneering research.
Kerstin Uvnäs Moberg's discoveries have e.g. helped to stimulate the development of oxytocin to become a pharmaceutical drug, to be used to increase social competence in autistic individuals, to decrease anxiety, stress and depression and to increase wellbeing. Kerstin Uvnäs Moberg was also one of the first to study the role of oxytocin in response to closeness and touch as well as its role during interaction between parents and children and other types of relationships including that between humans and animals.
Today Kerstin Uvnäs Moberg, who has written more than 400 scientific articles and several books on oxytocin, (which have been translated into 10 languages), is still publishing scientific articles and is involved in new book projects. She is frequently invited to give talks and lectures at meetings all over the world. In addition to participating in the development of oxytocin into a pharmaceutical drug for treatment of menopausal symptoms, she is also active in many international networks with the aim to increase the knowledge about women's physiology and health, e.g. the role of oxytocin during pregnancy, birth, breastfeeding and menopause.
---

RUTGER TAMMINGA
Presentation: "Special Needs Childrens Yoga"
Between 1999 and the present, Mr. Tamminga has been a popular lecturer for a wide variety of organizations and government bodies on topics such as storytelling, children's yoga, special yoga and neo-humanist education. In the past six years he has travelled regularly to China, Malaysia and Singapore for teacher training and parent-children workshops. Every year he conducts several Kid Yoga teacher training programs and to date close to one thousand teachers have participated in this training. He also conducts hundreds of hours of workshops for teachers throughout Taiwan, China, Malaysia and Singapore. Mr. Tamminga is currently promoting the Peace Mama Project – a training to teach mothers how to tell stories and practice Quiet Time Exercises in schools.
---

BEATRIZ ESESARTE PESQUEIRA
Presentation: "Aquasomatic education: research"
Beatriz Esesarte Pesqueira of Oaxaca, Mexico was the recipient of the 2013 Virginia Hunt Newman International Award. The honor is given annually by the World Aquatic Association for Babies and Children to an individual who has made outstanding contributions to conducting aquatic programs for babies and young children in a kind, loving, caring, and gentle way so they learn to love the water.
Beatriz is the founder and director of Acuarela Education Acuasomática begun in 1988. She has since worked continuously to find better ways to teach to swimming by applying scientific research in psychomotor learning. Over the past 28 years she has developed Aquasomatic Education that combines human evolution and the learning process with the naturally stimulating water environment. Respect for water is necessary to be "waterwise" she says.
The multidisciplinary approach Beatriz uses brings together findings and theories from recognized scientists and experts – Wallon, Winnicott, Spitz, Piaget, Bowlby, Freud, Reich and especially Vitor da Fonseca who came to collaborate with her in 2010 validating her teaching process based on the Psychomotor Human System and the Tritemporality of Human Motricity that involves the sociocultural process as an important element of learning. The presence of the mother in the baby swim classes is a must Beatriz states because of the five phylogenetic competences: sustained attention, interaction, affiliation (human interaction with immature beings), gesticulation, and imitation. She and her team have been doing formal research on these competences and she will present the results at the conference.
Beatriz developed a specialized learning pool for different age groups and physical conditions. The design enables her to control the level of stimulation that is part of learning to swim by providing different depth platforms that enable anyone, despite their height or age, to explore initially the water from the upright position, which is the better way to empower the trust and confidence of the individual she feels. Once having overcome the initial inhibitions, students can adopt the horizontal position in water as a result of spontaneous experimentation. Beatriz is a recognized for her success in building her swimming instruction business as well as sharing her philosophy and methods with other swimming professionals. She has been a featured speaker at educational conferences on swimming around the world.
---
JUDY KOU
Presentation: "Respected self initiation: from holds to strokes"
Judy began her journey with birthlight in 2007 when she could not find a suitable baby swimming program in Taiwan for her first born. Through Shawn Tomlinson and Liz Doherty, she was so touched by the magic of birthlight and the fact that her son decided to quit daycare, she left her post-MBA corporate life to become a full-time mom and a birthlight advocate. In addition to sharing the birthlight spiral of joy with many parents and babies she has since obtained her diplomas in baby swimming and baby yoga, she also started birthlight Taiwan with her partner and brought on board many more birthlight baby swimming and baby yoga teachers in Taiwan since 2009.
Seeing the culture transformation of baby swimming in Taiwan, she took the work further to become a birthlight tutor so that she may inspire more people with the birthlight magic touch.
"I truly believe that birthlight programs can create more happy loving parents and babies, which will result in less violence and more respect among people, and in the end bring more peace to the world and create a better tomorrow."
Judy lives in Taiwan with her family. and has also contributed in bringing birthlight baby swimming training to China and Japan.
---

JULIE KAMARA
Presentation: "How the elements of birthlight baby swimming promote bonding and attachment"
Julie Kamara, Director and Founder Of Funky Fish Swim School, is an active STA Baby and Pre-School Tutor and a Birthlight Tutor in training. As a Tutor, I have met many individuals who are keen to develop and extend their knowledge of parent and child swimming and this has made me realize that I would like to spread the Birthlight ethos and method to those seeking to embrace a deeper understanding in this area. I recently Tutored in Taiwan and will be Tutoring in China.
Throughout, my swimming career, I have sought to broaden my knowledge not only of aquatic techniques but also in the area of child development. I am currently just about to start my 3rd year of a degree in Child and Youth Studies. I have just recently completed Level 2 in Rhythmic Movement Training, which has given me more insight into the subject of reflexes and how they can impact children and even adults, throughout their lifetimes.
My own swim school, Funky Fish, has been built up using Birthlight principles at its foundation and its teaching practices at its core. Both for myself and my teachers, classes represent far more than just a swimming lesson, they create opportunities to nurture both parent and child. To help instill a love of water within the family and allow for windows of time to create unique bonding opportunities.
My belief, is that children learn best when the whole body is involved i.e. emotionally, physically and mentally, it is a joy to create a 'happy space' for them to flourish. I look forward to many more years of teaching and Tutoring in this wonderful environment.
---

SALLY LOMAS
Presentation: "Demonstration: aqua yoga in birthing preparation"
Sally Lomas qualified as an Active Birth teacher in 1997 after training at the Active Birth centre in London. She continued her training with Françoise Freedman in Cambridge and qualified as a Birthlight teacher in Antenatal yoga and Postnatal Yoga and Baby Yoga.
Her Birthlight classes have been running successfully for many years in Cambridge. Sally is now a director of Birthlight Teaching Ltd, Joyful Babies and Joyful Dolphin Swim. She has been involved in the development of teacher training courses. These courses are offered in many locations and have gained international recognition. She is Director of Training at Birthlight and a tutor in Perinatal Yoga, Birthlight Yoga for Maternity, Aqua Yoga, Baby Yoga and Baby Swimming.
Professional connections include training teachers for Sure Start, Touch Learn and Kids Unlimited. Sally is also a qualified Montessori teacher and councilor and has many years experience working with parents and babies.
Sally is a registered SYT teacher with Yoga Alliance UK and E-RYT 200 with Yoga Alliance in the US.
She has four children and lives with her partner in Cambridge.
---

KATY OFFER
Presentation: "Demonstration: yoga therapy for healing and restoration"
Katy has always been a water baby and, according to her mother, swam out when she was born.
Having spent her early childhood swimming and doing what she found out in later life were yoga poses, she trained as a swimming teacher after giving up competitive swimming in her late teens.
After diverting her attention from teaching for several years she came back to swimming 20 years ago and began teaching again. Following the birth of her son she started yoga classes and quickly began adapting yoga poses and breathing into her lessons when teaching nervous adults. Having had some success in doing this she started on her journey to find a form of aquatic therapy suitable for all levels of ability in the water.
A chance Internet search and conversation with Francoise Freedman this became a reality when she qualified as an Aqua Yoga Instructor. Katy has since qualified as a yoga teacher and is passionate about the benefits of yoga in both in and out of the water.
---
MARION O'CONNOR
Presentation: "The importance of the 1000 first days"
"My pregnancies were joyful experiences and the births delightfully memorable, thanks to Francoise's teachings."
From a career in Japanese finance Marion turned to her lifelong love of Yoga and became a British Wheel of Yoga teacher in the mid-nineties. It was working alongside Dr Robin Monro, the Director of the Yoga Biomedical Trust, after qualifying as a Yoga Therapist, that Marion had the good fortune to meet Dr Francoise Freedman, founder of Birthlight, pioneering the holistic approach to perinatal wellbeing.
After qualifying as a Birthlight teacher and gaining an early grounding as a Birthlight Baby Yoga tutor for the Amnesty International nursery in London, Marion moved to the North West and used her Birthlight training to break new ground by introducing Pregnancy Yoga and Baby Yoga into the first wave of Sure Start Centres, subsequently delivering courses for Children Centre users in Mobile and Toddler Yoga, Postnatal Depression and Birth Partner Yoga workshops.
The PCT heard about the sessions and invited Marion to deliver Birthlight sessions at every Bumps and Babes event for the seven years it ran.

Mothers from local Children's Centres contributed their unique and touching stories to Marion's 2006 publication, 'Yoga Birth in Words'.

Marion continues to deliver private yoga and Birthlight classes through Pool of Life Yoga, which she runs with her yoga partner, Philippa Bellis.

 As Children's Centres slash delivery of external provision of antenatal and baby yoga, Marion hopes her involvement as a doula will enable her to continue to use her experiences to support the more vulnerable mothers though their unique physical, emotional and spiritual journey of pregnancy, birth and beyond.
Marion lives in Liverpool with her 2 children.
---

KIRSTEEN RUFFELL
Presentation: "Holistic care and support for pregnancy, birth and beyond"
Kirsteen first met Françoise in 2001 and was deeply impressed by the way Françoise skillfully worked with pregnant women, couples, with babies and toddlers. It was a heart-opening experience and she decided this was an area she wanted to study in depth. Kirsteen then trained with Françoise in Perinatal Yoga and began teaching groups and 1-to-1 classes in 2002. She soon went on to gain the Birthlight Baby Yoga Diploma, as the joy of working with Mums and babies after birth was also irresistible. Later, her own pregnancy, the birth of her daughter and herself as a mother were greatly supported by the Birthlight techniques and practices she had been teaching and she was able to have a home birth at 43 weeks and a day! Personally, she feels the Birthlight Yoga practices are gentle and enjoyable, yet work profoundly and the philosophy and approach are applicable to all women everywhere . "This way of practising Yoga made me and my baby feel much more comfortable on many levels, especially in late pregnancy and helped us cope with the intensity of labour confidently."
Kirsteen has been constantly inspired by this work over the years, not least during her opportunities to shadow and assist Françoise on the Birthlight Perinatal courses before becoming a tutor herself. She continues to refine her practice and understanding and enjoys keeping her training up to date with the regular CPDs and the Birthlight conferences. Her own Yoga practice began by chance in 1990 and she has been enjoying it ever since. Apart from Pre & Post Natal Yoga and Baby Yoga with Birthlight, she also has a background of training in Hatha (Sivananda) & Ashtanga Vinyasa Yoga (TT with John Scott) and has been teaching Yoga since 1998. She finds it a great joy that Yoga can bring such benefit during pregnancy, birth and beyond, not just to Mum and baby but also to partners, siblings and all the family.
Kirsteen is a registered SYT teacher with Yoga Alliance UK. This accreditation demonstrates excellent standards as set by Yoga Alliance UK.
---

EMILY HILLS
Presentation: "The importance of the sensory environment to neonatal care"
Emily Hills Bsc (Hons) is a Clinical Specialised Occupational Therapist. She graduated from Brunel University in 2001 with a Bachelor of Science (hons) degree in Occupational Therapy. Emily has worked for both the NHS and in private settings.
Emily currently works in a level 2, Neonatal Intensive Care Unit (NICU), within a general hospital. Here she works with families, preterm babies and babies who have experienced neonatal encephalopathy.
Within this setting Emily leads on developmental care, neurobehavioral and neurodevelopmental assessments and developmental interventions including follow up after discharge. Emily is passionate about family-centred care and creating the optimal sensory environment for the preterm baby and their family.
Emily has completed both her Neonatal Behavioural Assessment Scale (NBAS) and Newborn Bheavioural Observation (NBO) certification and is a lecturer for the Brazelton Centre in Great Britain. She is a Certified Infant Massage Instructor (CIMI). She has begun her Newborn Individualised Developmental Care Assessment Program (NIDCAP) and is currently undertaking her MSc in Advanced Neonatal Studies at Southampton University.
Emily is an Advanced Practitioner in Sensory Integration (SI) and is a lecturer for the Sensory Integration Network UK and the University of Ulster. She also leads on the OT-SI intervention clinic, which particularly focuses on early years intervention of the ex-preterm infant.
She has experience working in both mainstream and special school settings and is competent in working with children with a range of disabilities including Autism, Down syndrome, Cerebral palsy and sensory processing difficulties.
---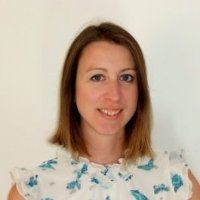 SYLVIE RUSSELL
Presentation: "Birthlight organisation and program offering"
Her studies have taken her to the UK, Spain and Uruguay, providing her with experiences that have helped shape her understanding of different cultures and working environments. After graduating, she worked for various international companies in Monaco, Glasgow and London, dealing with a diverse range of products, from marble and granite to children's toys. A move to Cambridge and her first pregnancy shifted her priorities, as she focused on the birth of her beautiful girl who was born with a bilateral cleft lip and palate. Sylvie was introduced to Birthlight soon after, and was grateful for the opportunity to work part-time while looking after her daughter.
Now a mother of two, Sylvie is Company Director for Birthlight Teaching Ltd, the trading arm of Birthlight Trust. Working with Birthlight allows her to enjoy a healthy family/work balance and contribute her organisational skills. She ensures care and fairness for Birthlight's members and trainees. Her key role within the company is the coordination of Birthlight teacher training courses worldwide which have increased exponentially over the past decade now spreading over 4 continents.