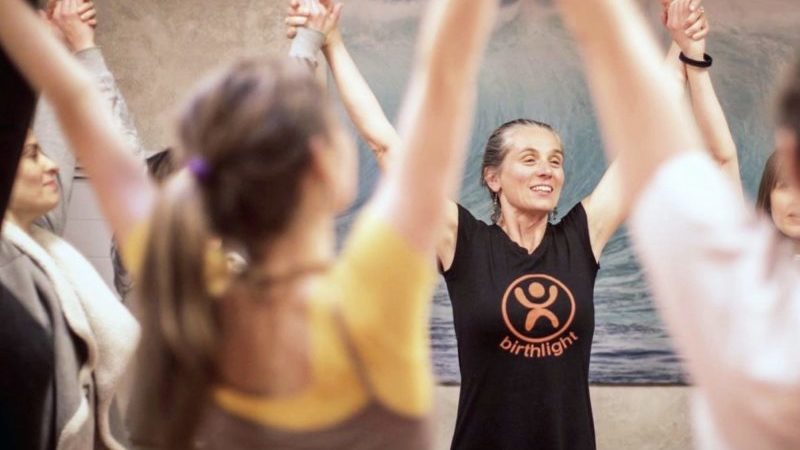 Our pioneering land and water training courses nurture women, babies and new families worldwide from conception to year three.
While research shows that continuity of care is crucial to early development, modern health care models split pregnancy, postnatal and paediatric services.
Birthlight's training courses offer practical, body-based activities and provide a continuum of support, enabling new parents to nurture themselves and their babies in mutually rewarding ways from conception on. Nurture is probably the most crucial aspect of becoming a parent. It brings joy and wellbeing in families. Birthlight equips practitioners with long-tested sets of integrated practices, both aquatic and land-based. These promote health and wellbeing when it matters most, at the start of life, through the continuous accompaniment of new families.
On dry land:
Fertility yoga, Pregnancy Yoga, Postnatal Yoga, Birthlight Yoga for Maternity, Nurturing Baby Massage, Baby Yoga, Toddler Yoga, Special Baby Yoga and Well Woman Yoga.
Short courses (land): Birth Preparation, Yoga for Pelvic Health and Yoga to Support Breastfeeding
In water:
Aquanatal Yoga, Postnatal Aqua Yoga, Well Woman Aqua Yoga, Baby Swimming, Toddler Swimming, Special Baby Swimming.
Short courses (water): Mindful Submersion.
Bespoke/Corporate:
If you are already a training course provider (e.g. NHS) and would like to add some Birthlight components in your training, we can also cater for this. Please contact us for more information.