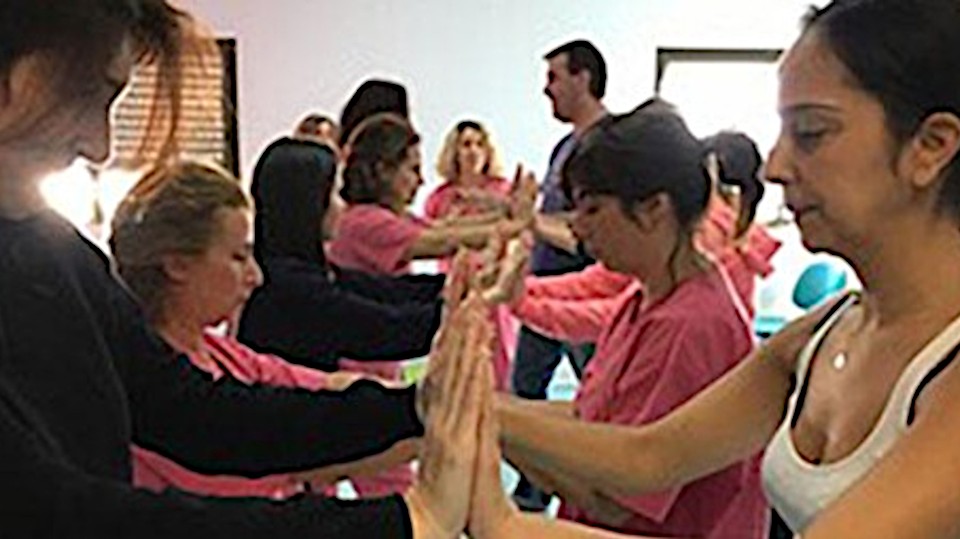 In-house Training Report, Lisbon, Portugal (by Kirsteen Ruffell, Perinatal Yoga Tutor)
Nearly the whole team joined me to understand how to use Birthlight yoga to support natural birth in this busy state hospital. Some of the nurses had had some experience of yoga but for many these two days were an opportunity to try some yoga for the first time. The aim was that not only will they be able to share relevant practices with the women in labour in their care but also that they will be able to use some simple practices at work or at home to take care of themselves and combat some of the stresses and strains of shift work and great responsibility. As we usually experience with the women in our classes most of the participants did not want to move after the relaxation each day! However, they also found it very informative to explore the breath, sound, movements and positions in relation to anatomy for labour and birth and some had already used some of the movements with women in labour in the time between the days of training.
Thank you to 'enfermeiras' Lucinda Carvalhal (head of the team) and her colleague Ana Genebra for inviting me and to all the team for their patience with my far from perfect Portuguese!
The team of 27 were split into 2 groups with 2 sets of training days to allow everyone to attend around the shifts. An accompanying short manual in Portuguese was provided.
Testimonies from the Nurses
Yes, I recommend this course because the techniques learned are adapted for the pregnant women who come to our unit.
Yes, I would recommend this training to all professionals. To learn relaxation techniques to use as daily strategies.
Yes, I would recommend this course to the general nurses who didn't get the chance to participate and to the obstetric team. In this way, all together, we can develop other types of non- medicalised practices in the birth rooms.
Yes I would recommend this to all the multidisciplined team of the birth rooms…
Yes, I would recommend this course for the opening up to other less interventionist and more effective techniques. To the birthing, postnatal, obstetric and fetal health team.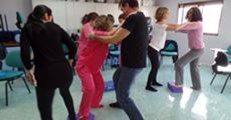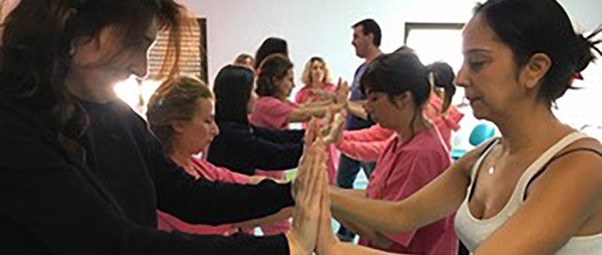 Contact Us
Contact us now to discuss your organisations needs