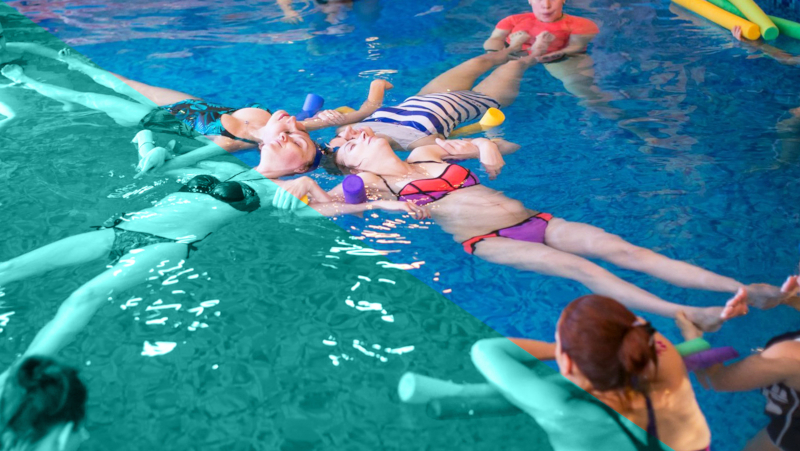 With Francoise Freedman and assisted by Katy Offer
Online 11 & 12th October 5.30-7pm (tbc)
& in person 30th October – 5th November at Sasseta Alta, Italy
The online resources accompanying this training will be uploaded here closer to the start of the course.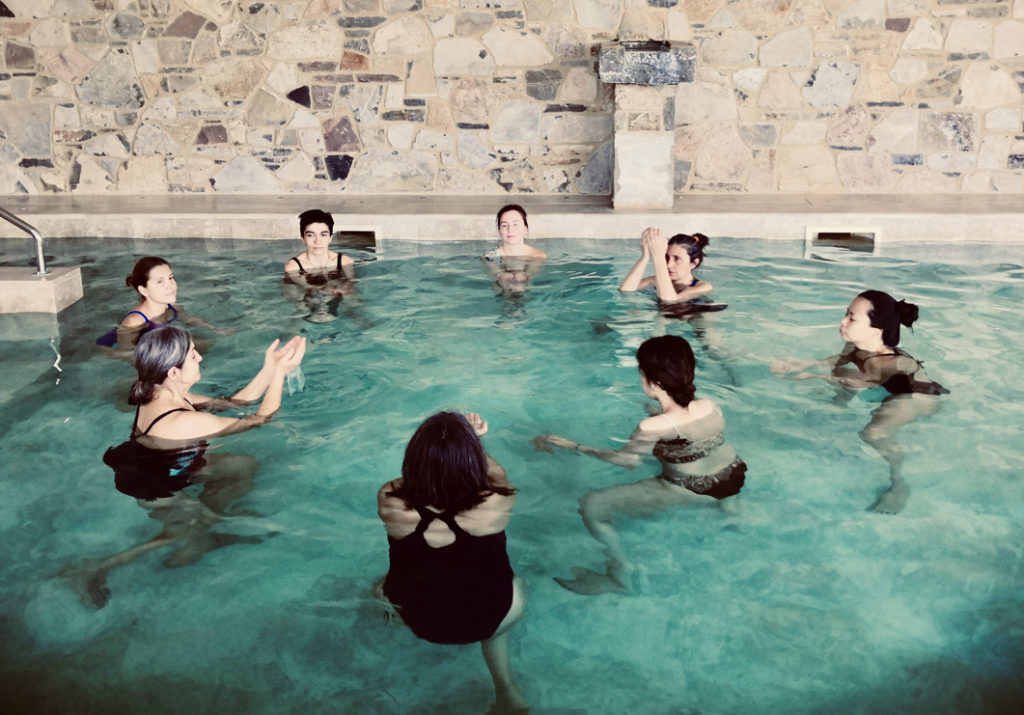 Water and Wellness
For achieving TRUE fitness, the skeletal system, the muscles and the nervous system need to work in unison to provide the coordination, energy and sufficient oxygen required. In water, all the body systems can work better together in a more integrated way than on land. Yoga addresses specifically the integration of the physical, emotional, mental and spiritual dimensions of being. Aqua Yoga does this to an even greater extent as water is conducive to overall relaxation.
65% of the weight of our human bodies is water. Embryos and foetuses develop in a fluid environment. For most pregnant women, being in water is relaxing and pleasurable.
In water, the body finds the freedom the soul has lost
Ancient Egyptian inscription
The unique physical properties of water provide an ideal environment for exercise. Natural buoyancy reduces weight- bearing stress, allowing a greater ease of movement with less strain on bones, joints and muscles. The density of
the water helps the toning effects and assists in strengthening muscles, in gaining greater balance and efficiency of movement. Turbulence, hydrostatic pressure, buoyancy, resistance and thermal conductivity are all properties that make water a marvellous environment for moving in.
In water, gravity is not the primary force acting on the body. The vertical downward pull is offset by the upward vertical force of buoyancy. Therapeutic Aqua Yoga makes use of the resistance of the water in many different ways and calls upon buoyancy as a magical resource accessible to all humans. Hydrostatic pressure contributes to toning the whole body while turbulence produces a live medium in which we use our core muscles to create stability or movement.